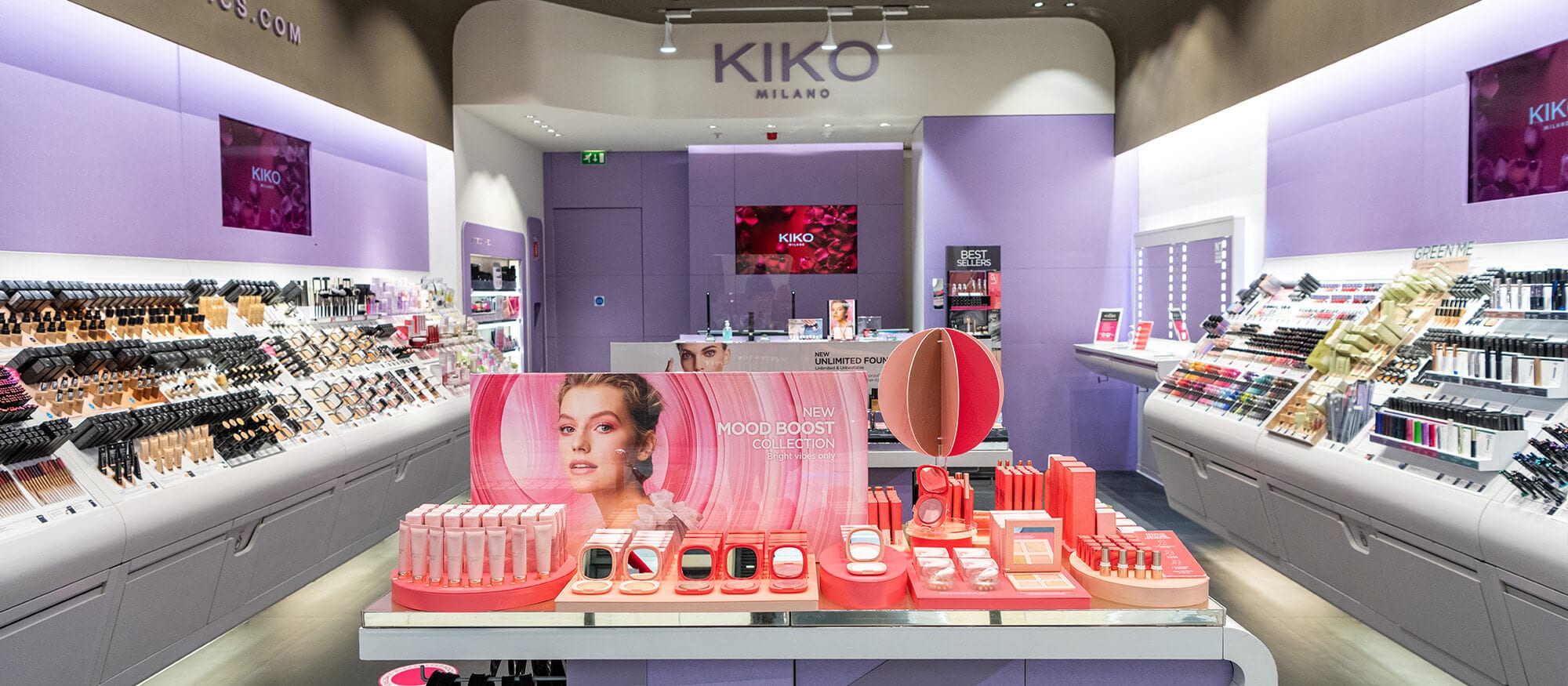 Kiko
Open today 09:00 - 18:00
KIKO is constantly committed to a single objective: to allow all women to treat themselves to the most innovative cosmetics. Never perfect, always amazing.
Services & facilities
Kiko Kisses Loyalty App for every customer
1/1 Customer Service
Opening hours
Monday
09:00 - 18:00
Tuesday
09:00 - 18:00
Wednesday
09:00 - 18:00
Thursday
09:00 - 18:00
Friday
09:00 - 18:00
Saturday
09:00 - 18:00
Sunday
11:00 - 17:00
Boost your mood
Transform your beauty routine into an engaging multi-sensorial experience with the energising power of the Mood Boost Collection! Tired of the cold and grey winter? Awaken your emotions and senses with a wide range of shades for perfect spring makeup in packaging that is ultra-sensorial and pleasant to the touch, for the ultimate sensorial experience! What are you waiting for? Treat yourself to a burst of energy and shop in-store today!