About Us
Grand Arcade sits in the heart of Cambridge city centre. Surrounded by the historic and beautiful architecture of the world-famous University of Cambridge colleges, Grand Arcade is the region's leading and award-winning shopping centre. Featuring an unrivalled mix of 60 premium and high street retailers located over two stunningly sky-lit floors, Grand Arcade offers a truly exceptional shopping experience.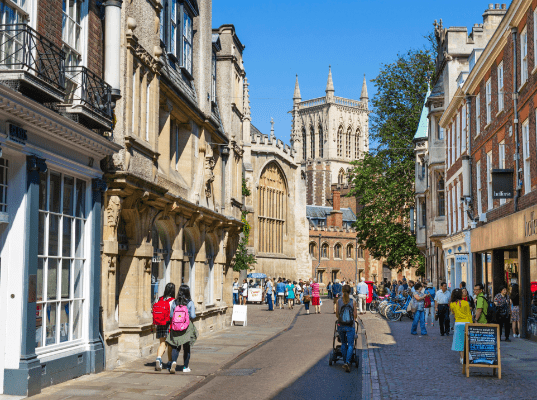 The heart of Cambridge city centre
Listed buildings and historic frontages along St Andrew's Street frame the entrance to Grand Arcade which is marked by its signature and stylish metal signage curled above the wide and spacious opening. Sweeping avenues create elegant open atrium spaces lined with carefully curated retailers, and the naturally ventilated design is crowned by lofty arcs of curved glazed roof spanning the full length of the arcades to flood the centre with daylight and create a canopy of stars come nightfall.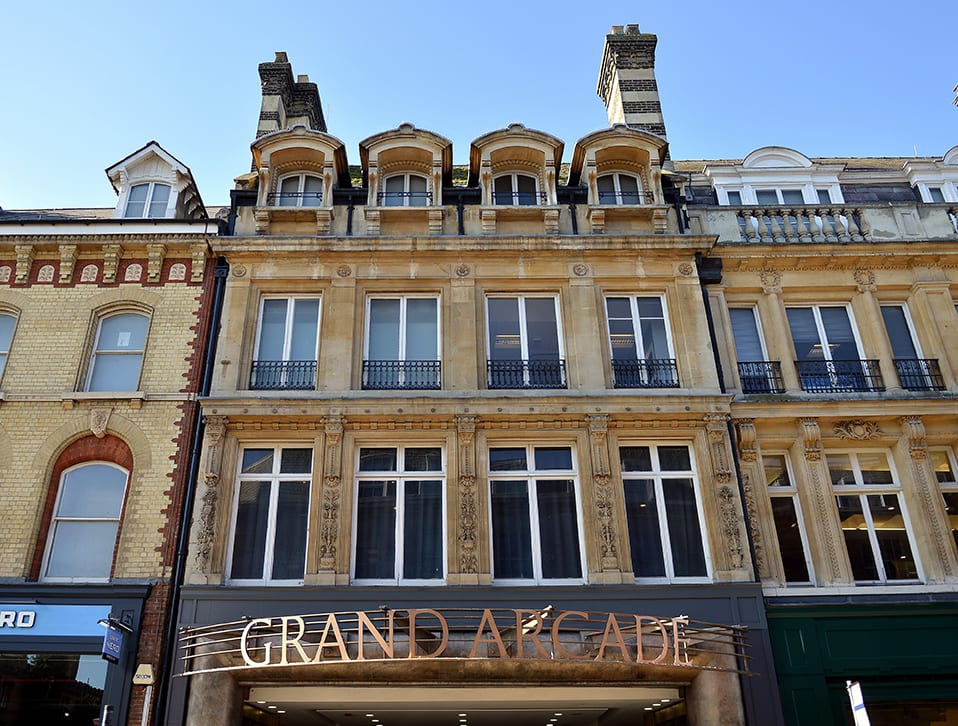 A building steeped in history
Designing and building Grand Arcade came with challenges; the 2.8-hectare site marked the single largest redevelopment ever undertaken within the historic heart of the city and featured one of the largest archaeological digs to take place in Cambridge. However, the choice to create a vibrant and welcoming urban retail offering in the centre of the city is widely acknowledged as a success. The creation of Grand Arcade also kept the beloved Robert Sayle department store, which became John Lewis, in the middle of the city by offering an alternative to moving to larger out-of-town premises.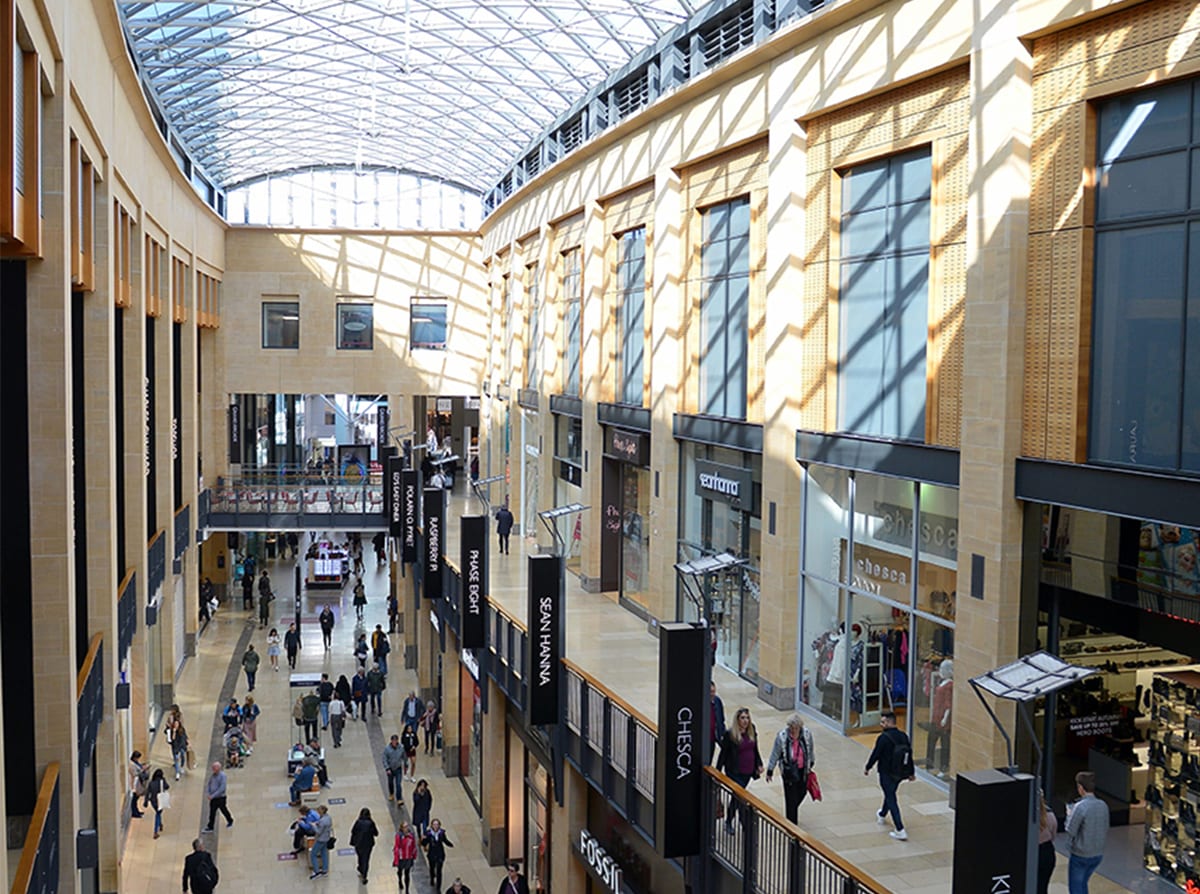 Drawing on the architecture of the city around it, Grand Arcade has evolved well over the years reflecting the timeless elegance of design, choice of high-quality natural materials such as stone, glass, steel and timber, and brand names that continue to attract shoppers from both near and far.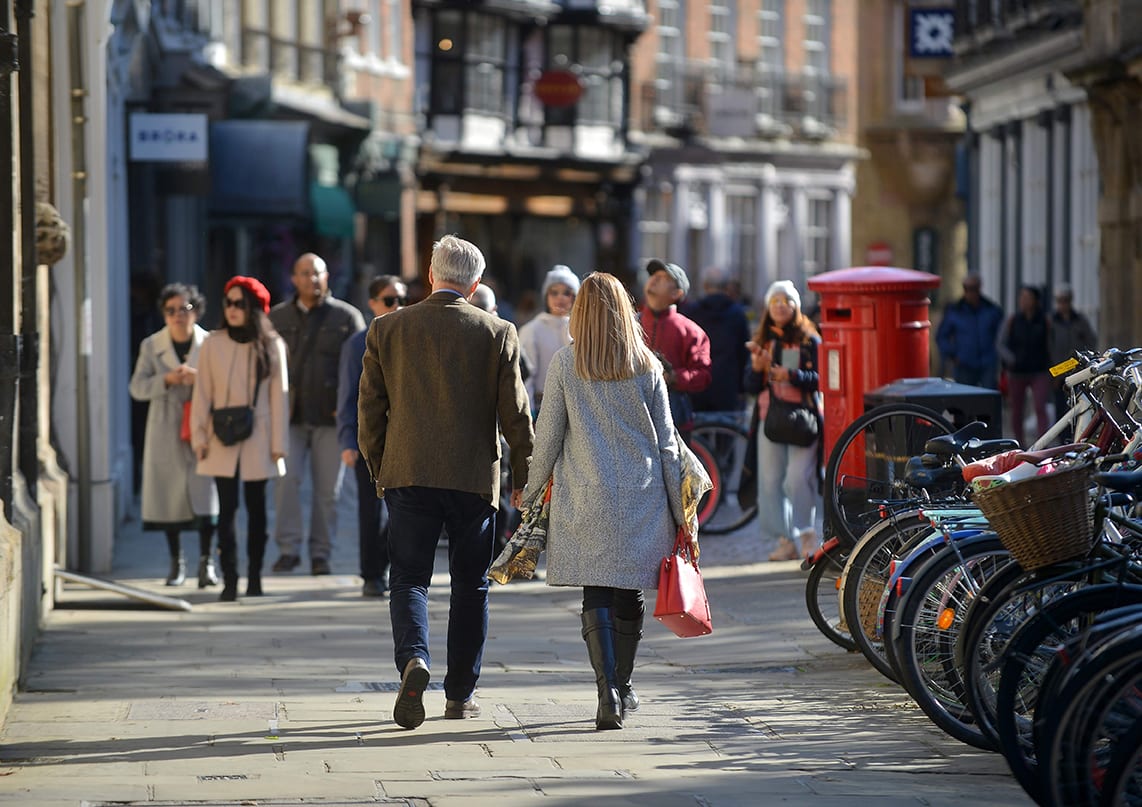 Styling Cambridge
John Lewis & Partners flagship store anchors Grand Arcade offering three floors of fashion, beauty, accessories, home and technology as well as a rooftop café and brasserie which command spectacular views across the cityscape. The extensive beauty hall offers Beauty Guides who know everything there is to know about must-have make-up, and Personal Stylists for men and women are available on the first floor alongside some seriously stylish brands, including Mother of Pearl – the John Lewis & Partners newest and most sustainable collaboration to date.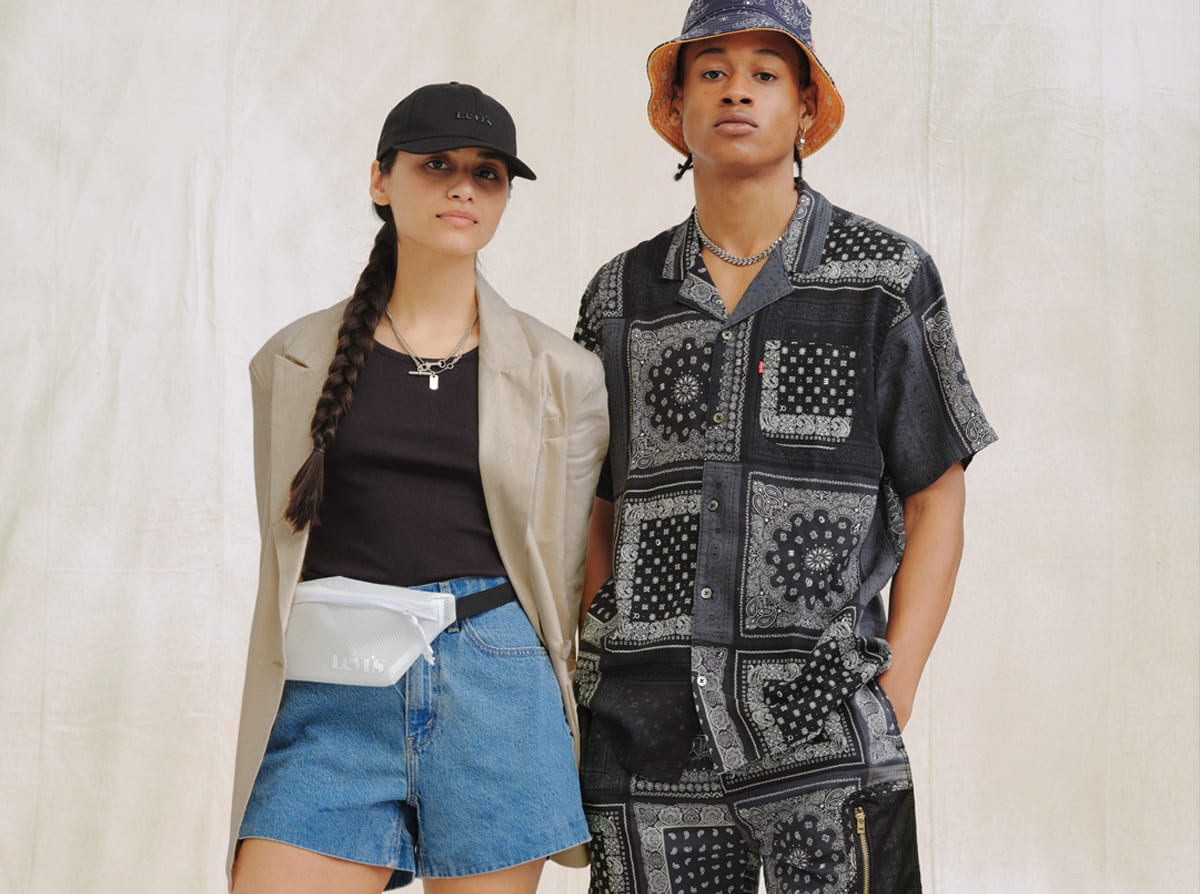 The style offering and customer service at Grand Arcade is second to none with Mango, Skechers, Levi's, Ted Baker, Hobbs and Russell & Bromley rubbing shoulders with Gant, Kurt Geiger, Skechers and Hollister. Then there's Tesla, Apple and Rutland Cycling as well as Rigby & Peller, Pandora, Kiko, Polarn O. Pyret and Fossil bringing an array of choice spanning fashion for women, men and children, lingerie, beauty, accessories, jewellery, tech, cars and cycling. Many of our stores offer a Click & Collect service as part of the retail experience.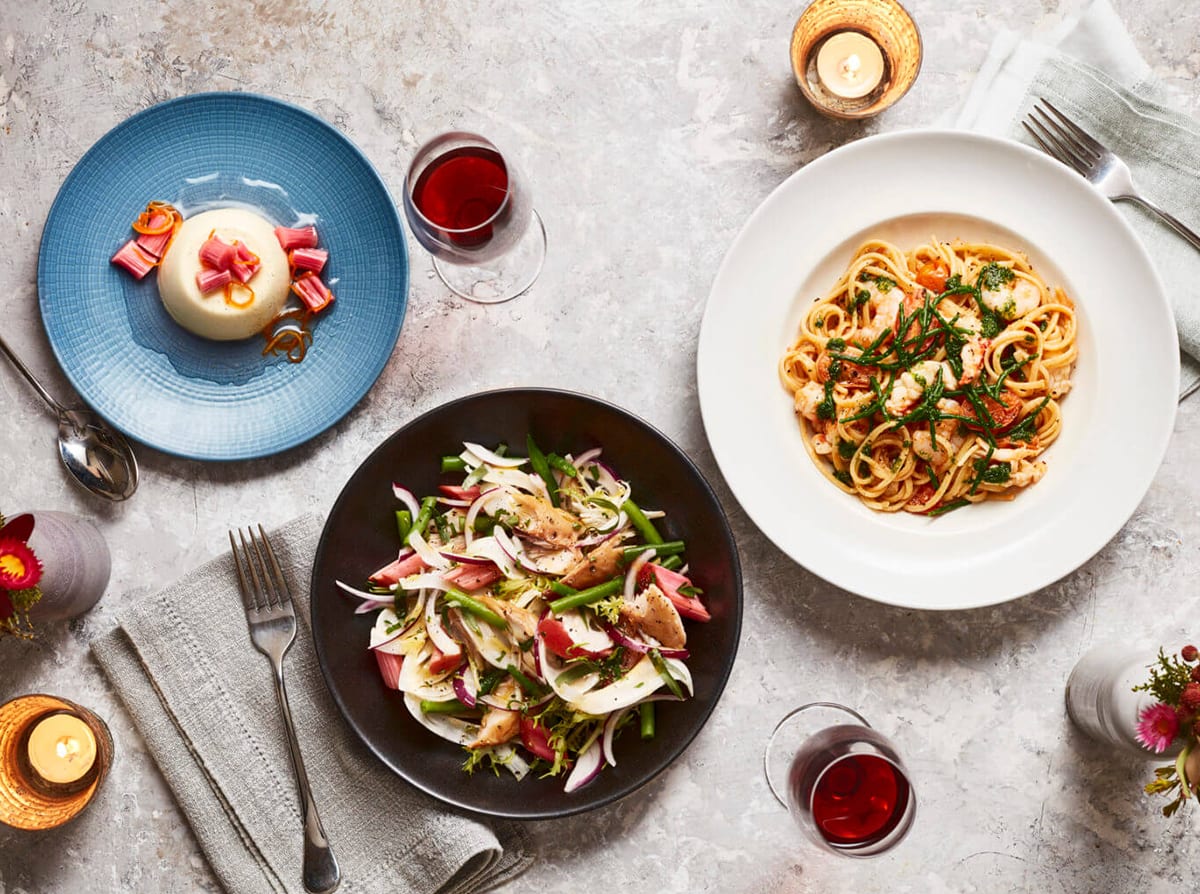 Food and drink are also on the Grand Arcade menu, from coffee courtesy of Costa and Starbucks to delicious, hand-made chocolate treats from independent shop Chocolat Chocolat and all-day, Italian-style dining at Carluccio's – we have something for all tastes and appetites.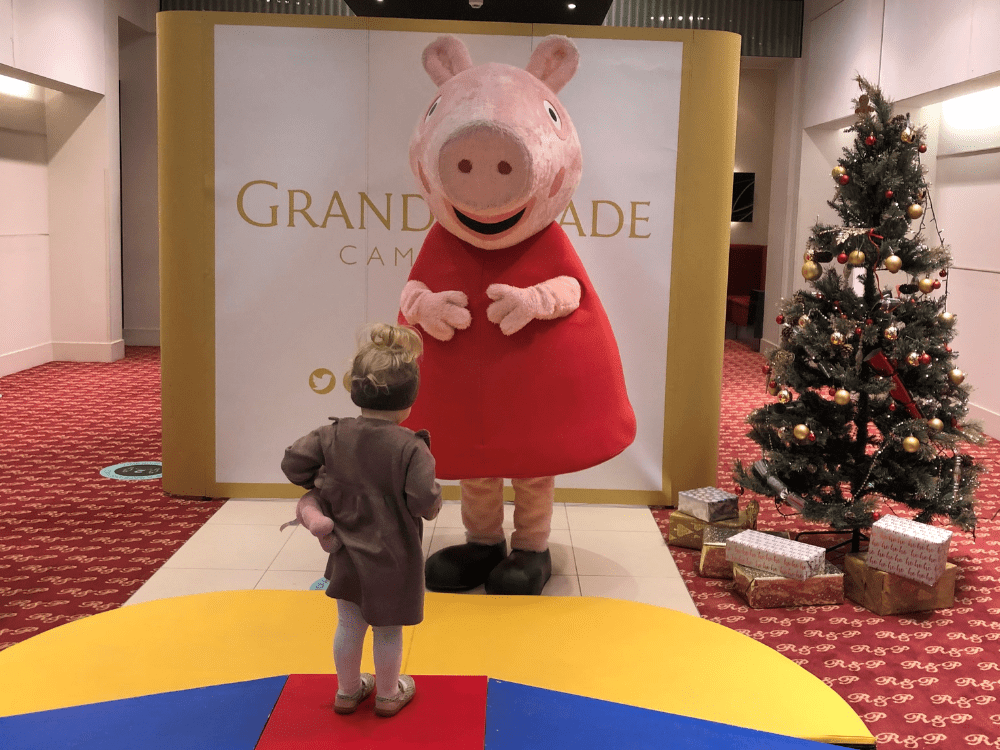 Events and festivities
While current COVID-19 guidelines are being scrupulously followed by all retailers and restaurants at Grand Arcade, the centre has used its splendid surrounds to host a number of full-house events over the years. Grand Arcade has presented many fashion events combining spectacular live musical and dance performances with catwalk fashion presentations showcasing new season collections. Local charity Cambridge Breast Cancer Appeal has collaborated with lingerie store Rigby & Peller and Grand Arcade to present annual fashion shows raising money for the Breast Cancer Unit at Addenbrooke's Hospital in Cambridge.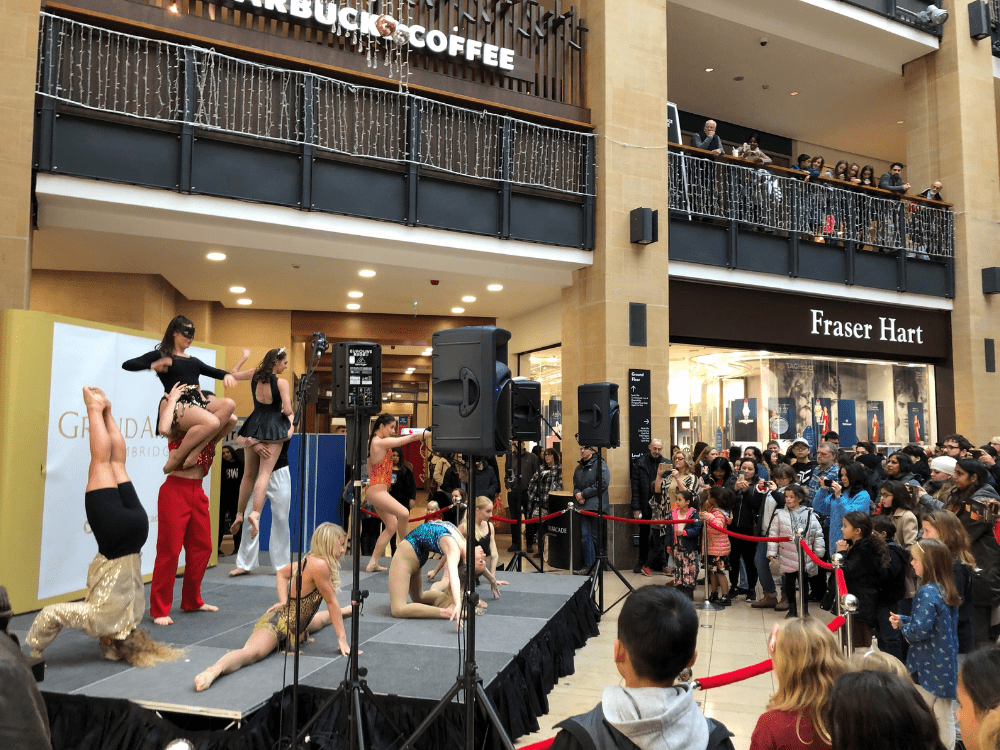 The Christmas Lights Switch-on is a firm family favourite attracting visitors to the centre every November to enjoy the fabulously festive lights display and count-down entertainment, which will take be streamed live on Sunday 21st November this year. The centre has hosted visits from Strictly Come Dancing celebrities, the Tour de France Stage Trophy and, this year, saw dinosaurs taking over the arcade.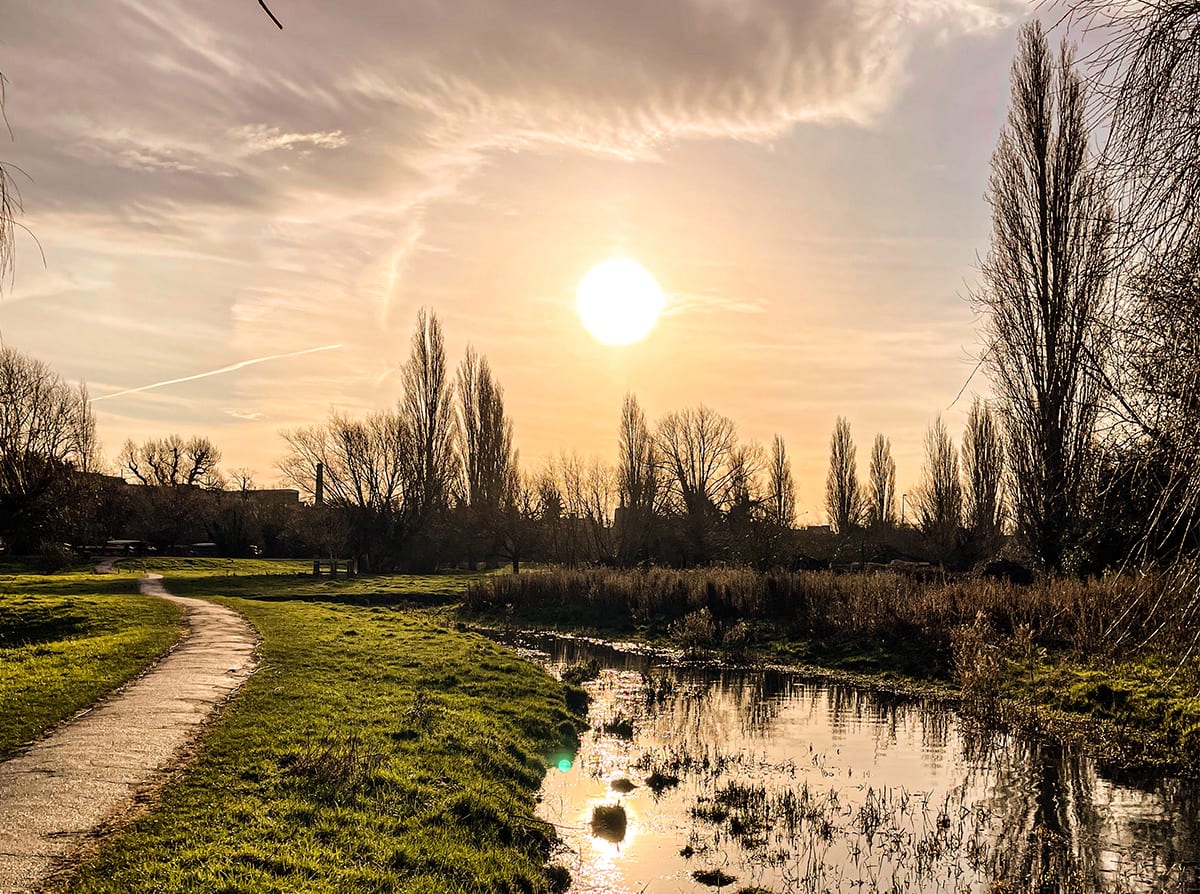 Smart and Sustainable
Grand Arcade supports a number of recycling schemes and energy-saving measures and our energy, water and waste performance is reviewed at monthly meetings. The Grand Arcade management team consider environmental and social factors when selecting external suppliers and actively promote socio-economic, biodiversity and community opportunities.
Grand Arcade through the years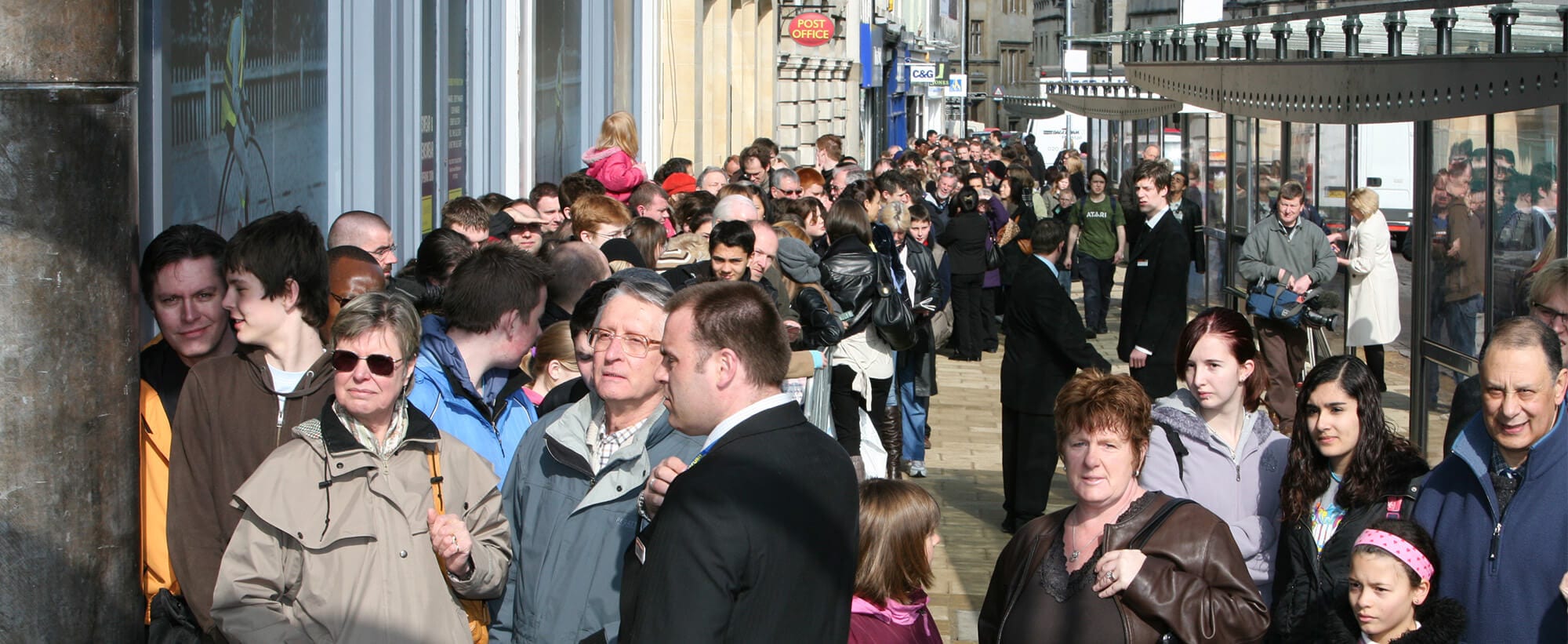 2008
Grand Arcade opens on 27 March marked by aerial acrobats performing on red silk ribbons cascading from the centre's central atrium roof. The Grand Arcade Cycle Park opens on Corn Exchange Street to become the first dedicated cycle park connected to a shopping centre in the UK and Britain's biggest free indoor city centre cycle park with 500 cycle parking spaces.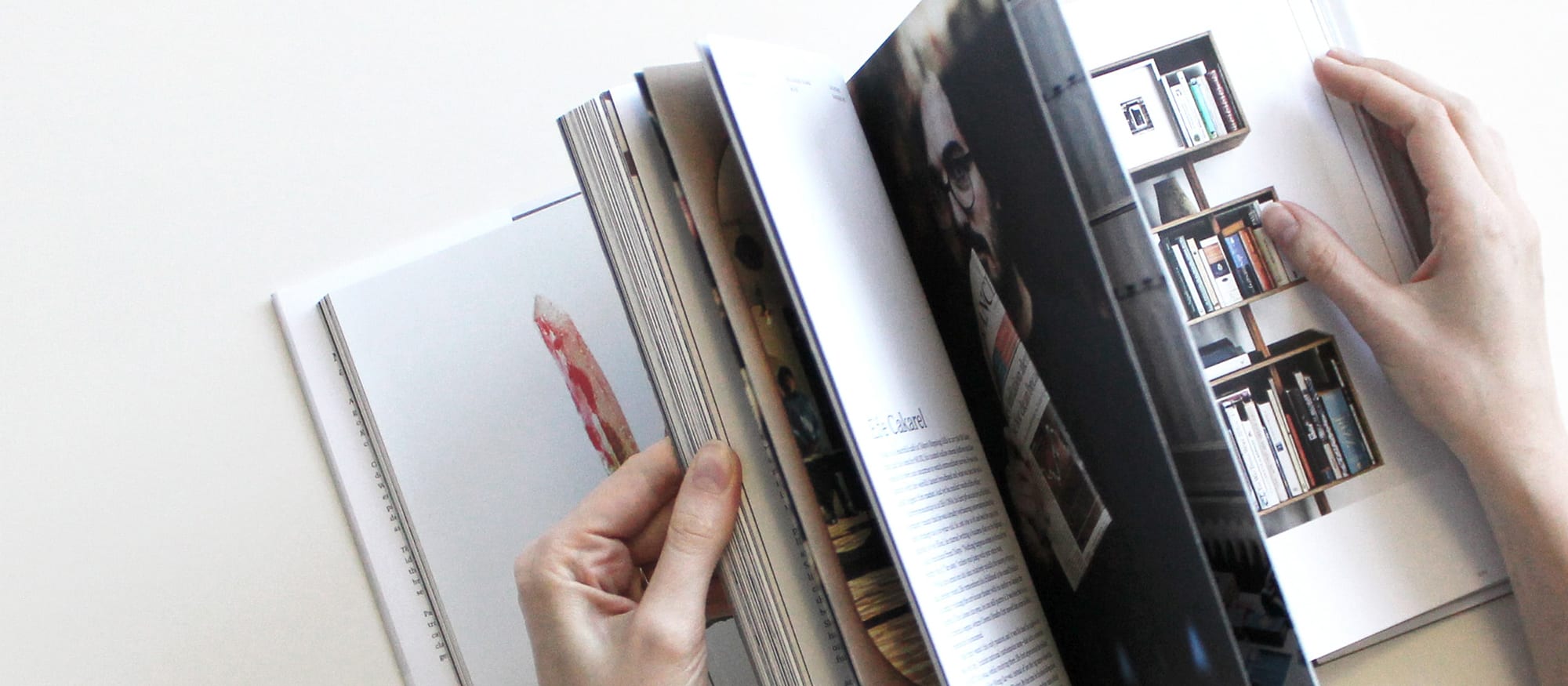 2009
The launch of Grand Arcade Magazine, a biannual publication showcasing the fashion and beauty offering at the centre presenting new trends every spring and autumn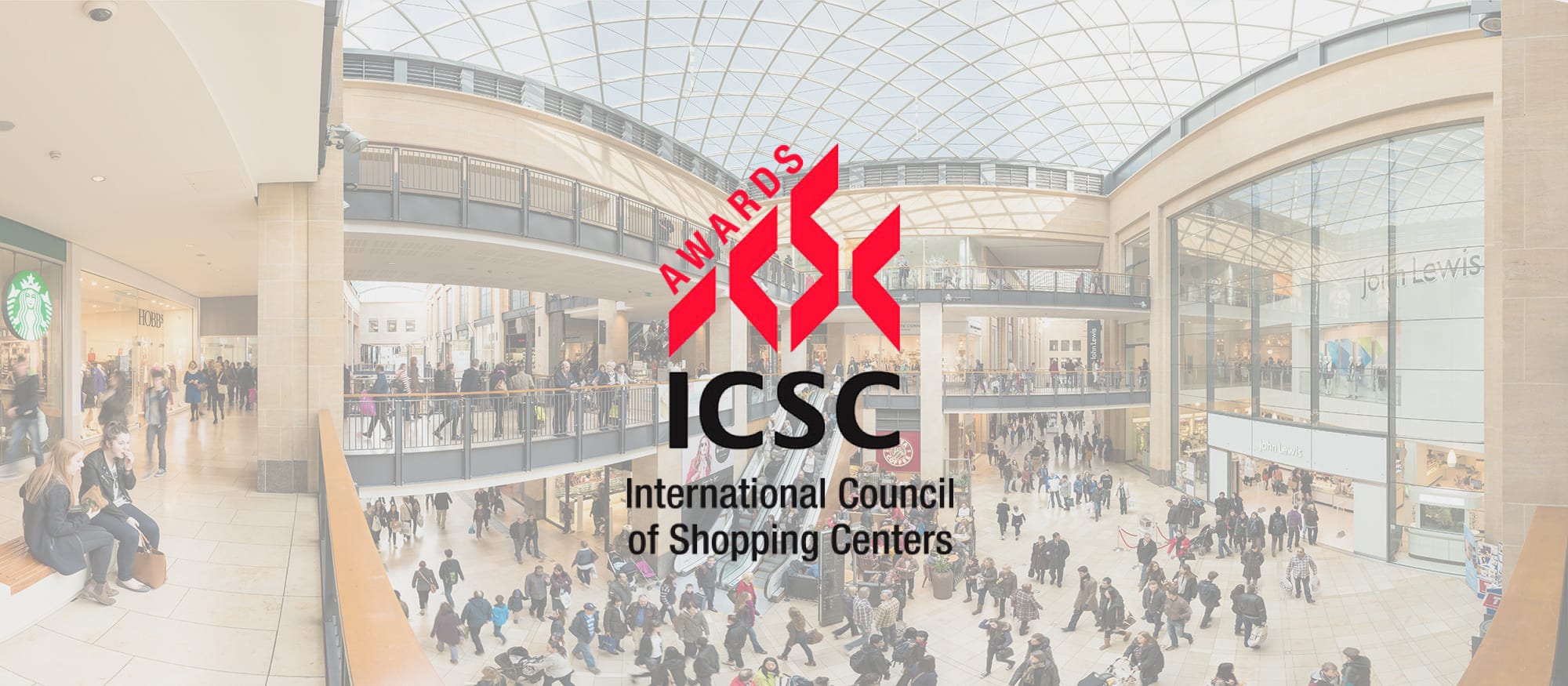 2010
Grand Arcade beats competition from international shopping arcades around the world to win the prestigious global marketing Best of the Best International Council of Shopping Centres Award for Advertising Effectiveness for its Architects of Fashion campaign, recognising the creative content and the effectiveness of the campaign, which marked the centre's launch and first Christmas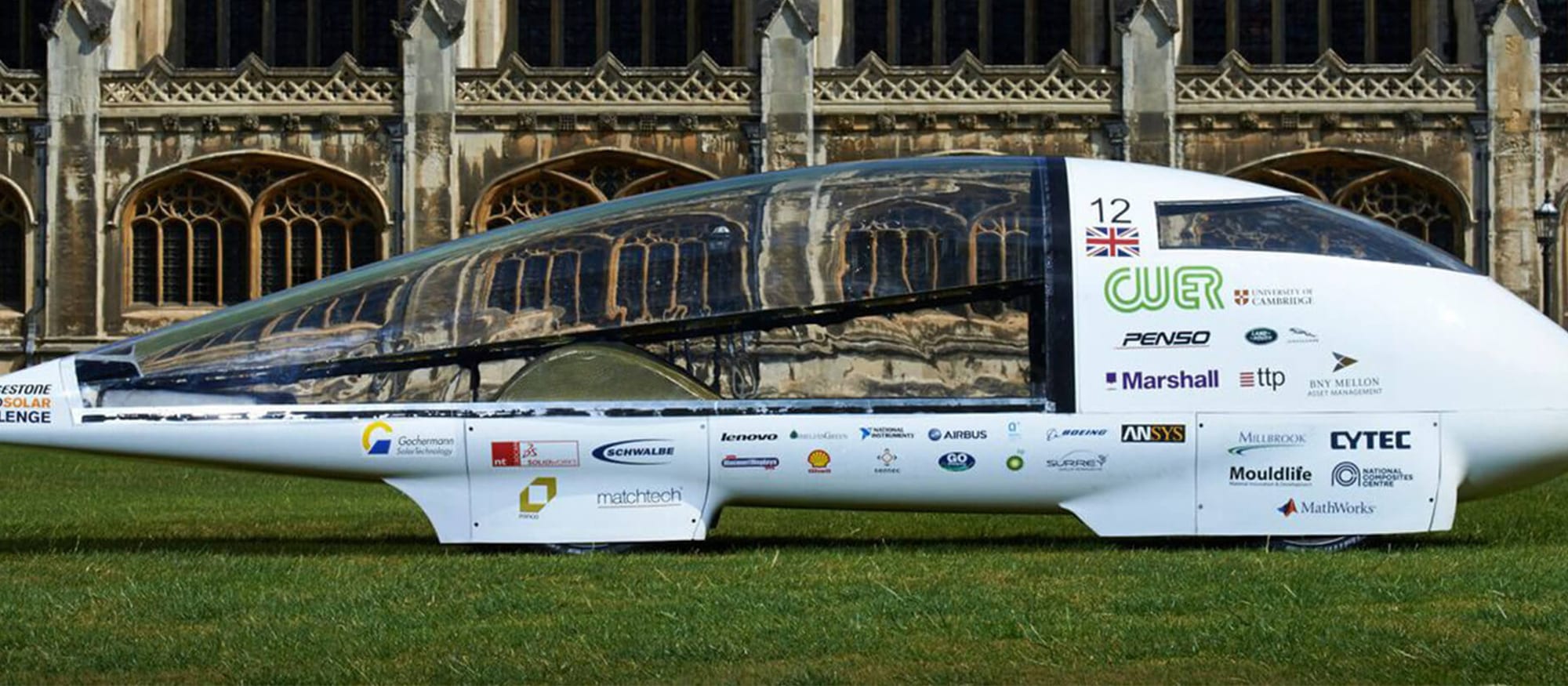 2011
Grand Arcade hosts the University of Cambridge Solar Car exhibition showcasing Endeavour Version 2.0 designed to compete in the World Solar Challenge – a 3000km race through the Australian Outback, from Darwin to Adelaide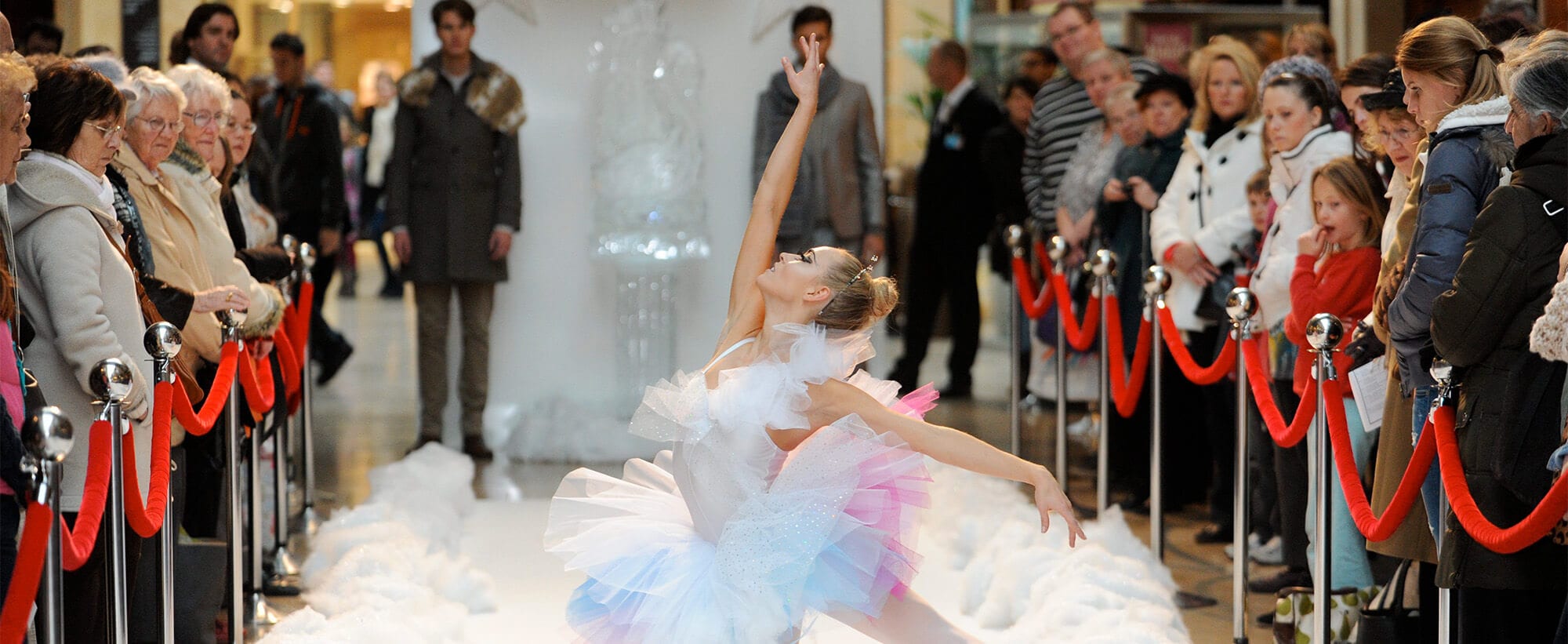 2012
Grand Arcade stages the Snow Queen Fashion Show complete with glistening swan ice sculpture and a performance by a Royal Ballet graduate who pirouetted down the runway in a froth of tulle and satin to open the runway show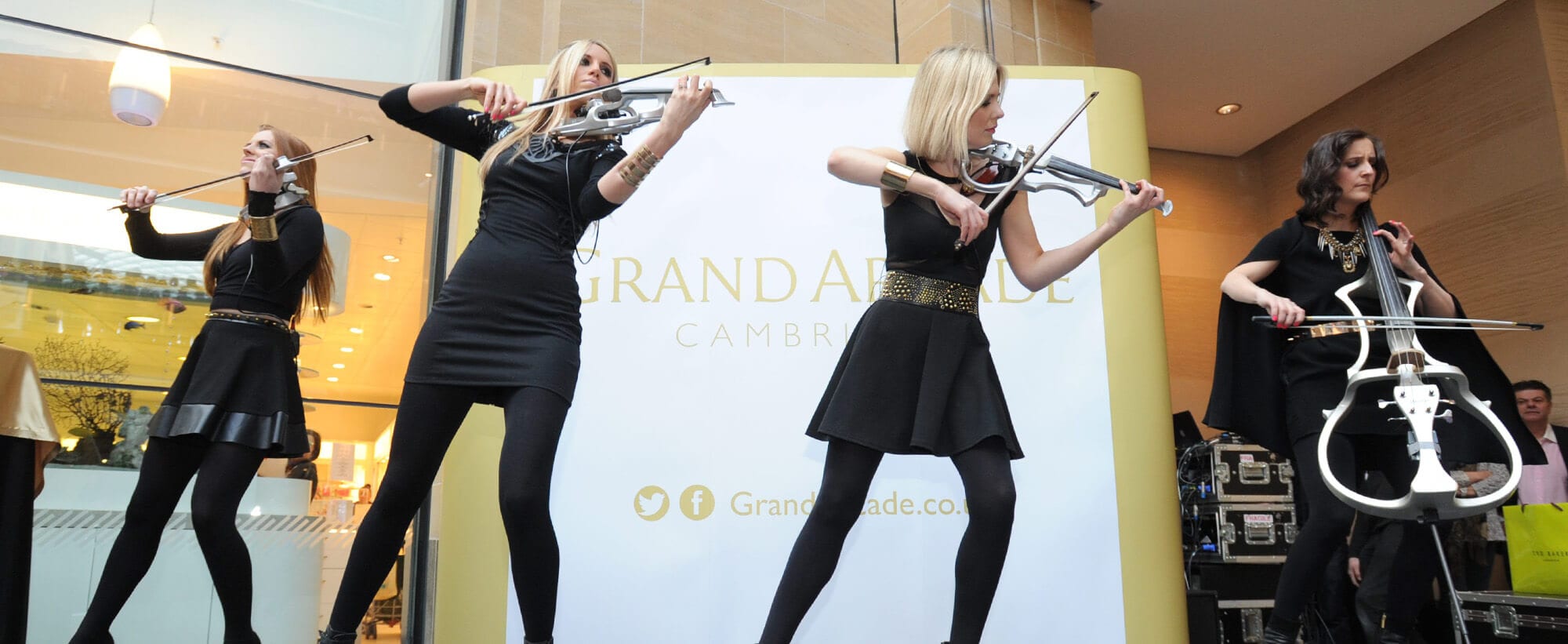 2013
Award-winning violinist Agata Szymczewska performs a selection of pieces by JS Bach live at Grand Arcade in advance of an evening concert with the Polish National Radio Symphony Orchestra at the Corn Exchange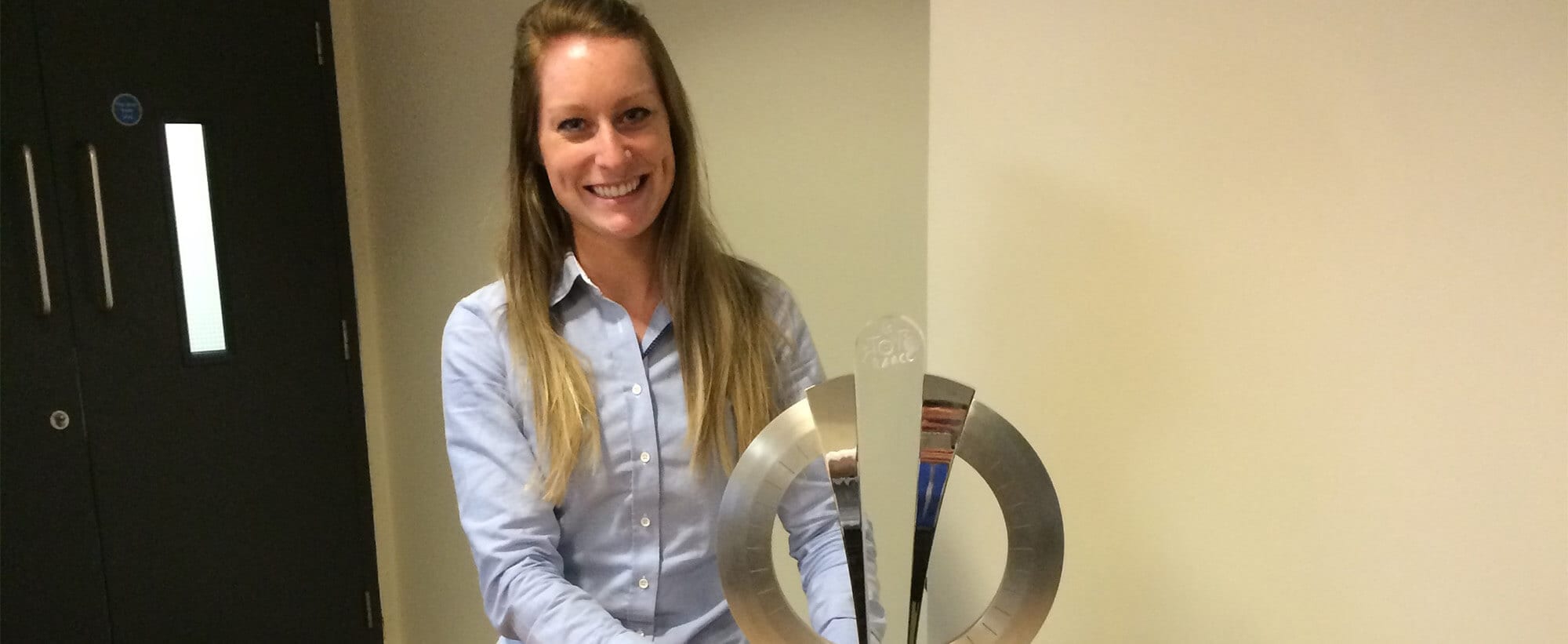 2014
The Tour de France comes to Cambridge when Grand Arcade plays host to the Stage Trophy in the atrium inviting visitors to have their pictures taken with it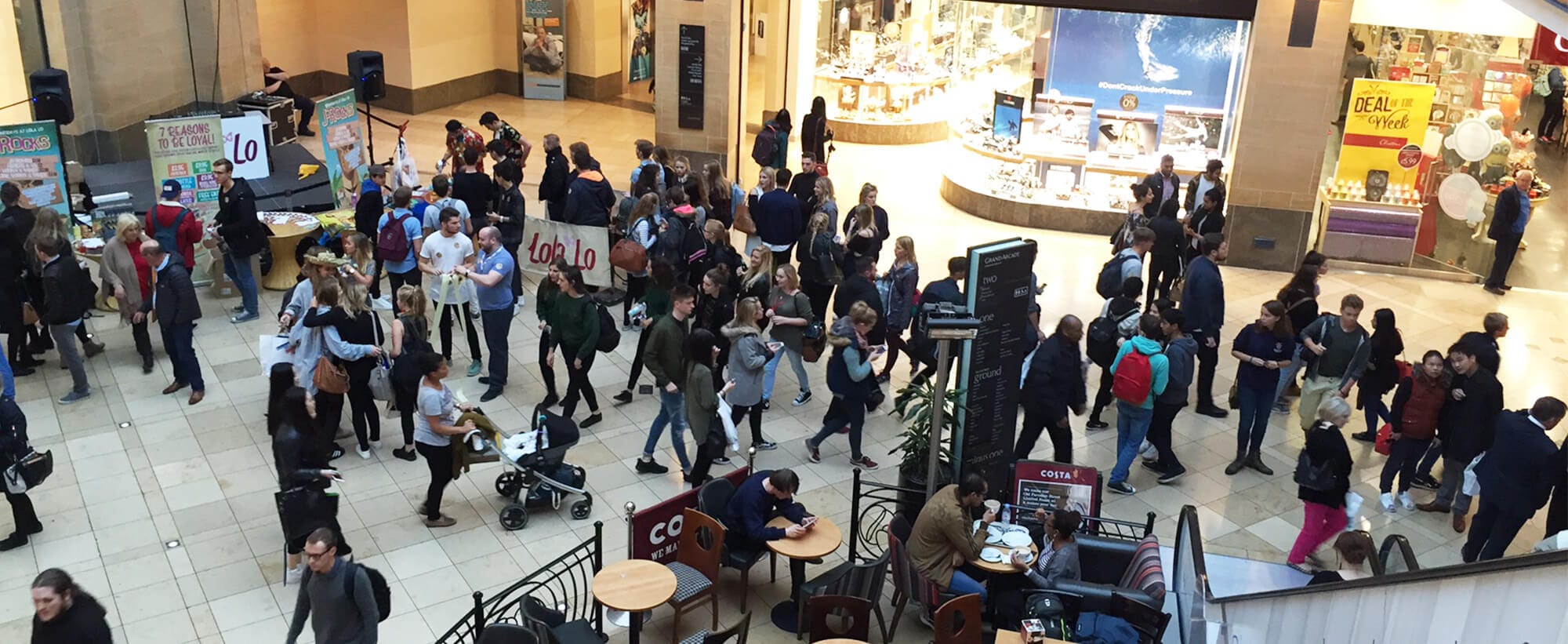 2015
Student Night at Grand Arcade invites students to enjoy a range of discounts in selected stores and restaurants. Entertainment comes in the shape of Lola Lo's resident DJ, grass skirts and delicious mocktails. Lots of goodie bags were up for grabs and there were make-up masterclasses by John Lewis & Partners beauty experts. Cambridge Style Week model and talent scouts were also on site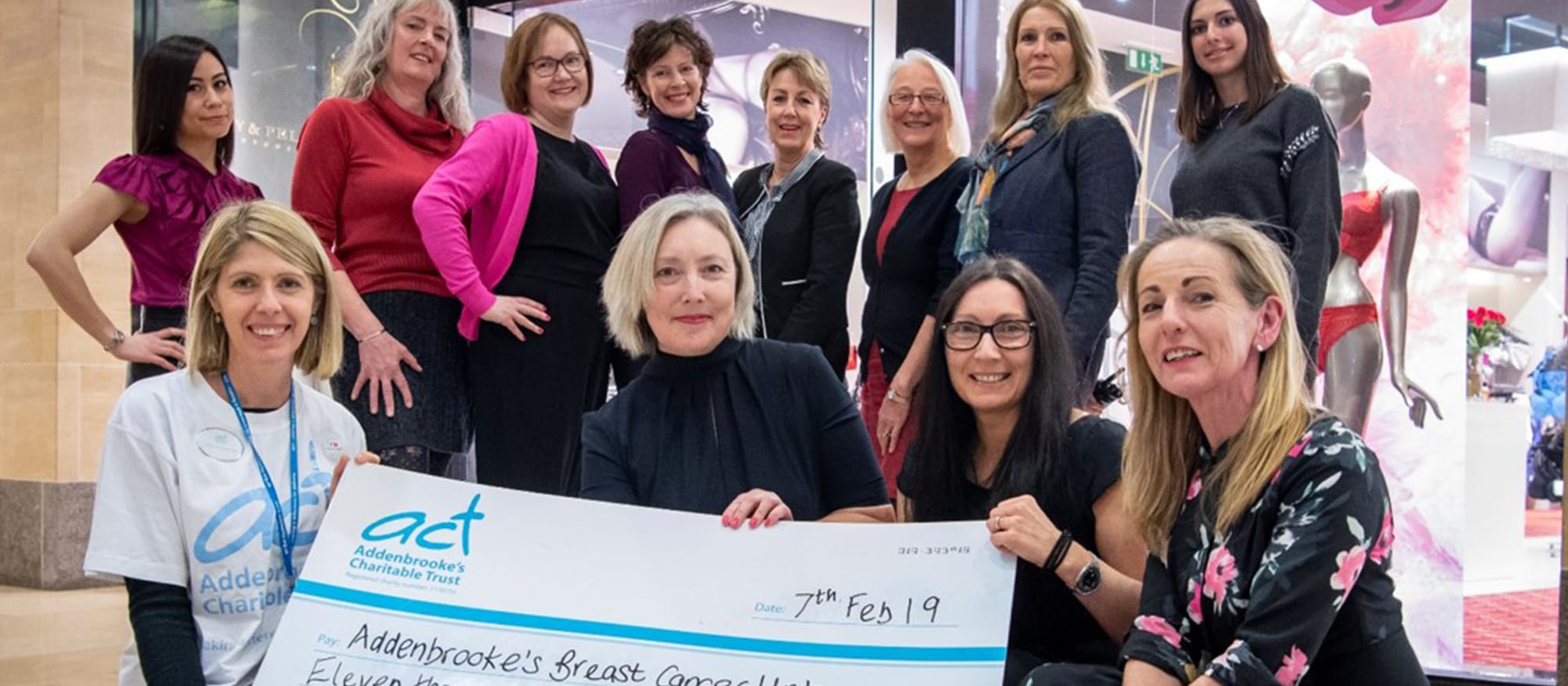 2016
October 2016 marked the first Cambridge Breast Cancer Appeal fashion show in collaboration with Rigby & Peller. The fashion show has been an annual event in the Grand Arcade since 2016 and has raised £38,698.44 over four shows to date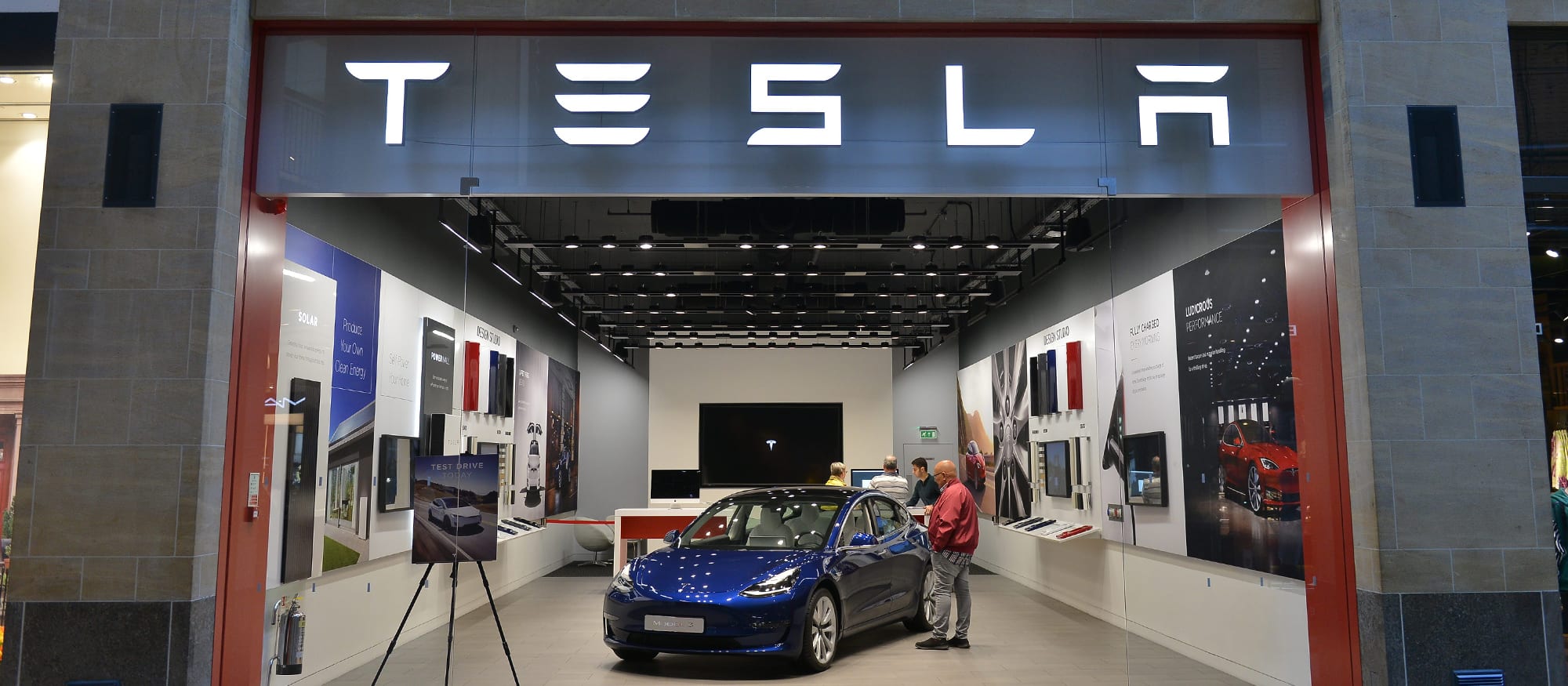 2017
The opening of the American car firm Tesla showroom at Grand Arcade. Celebrated for making the first premium electric saloon car, Tesla showcased Model S and Model X, the revolutionary 100 per cent electric vehicles equipped with the latest technology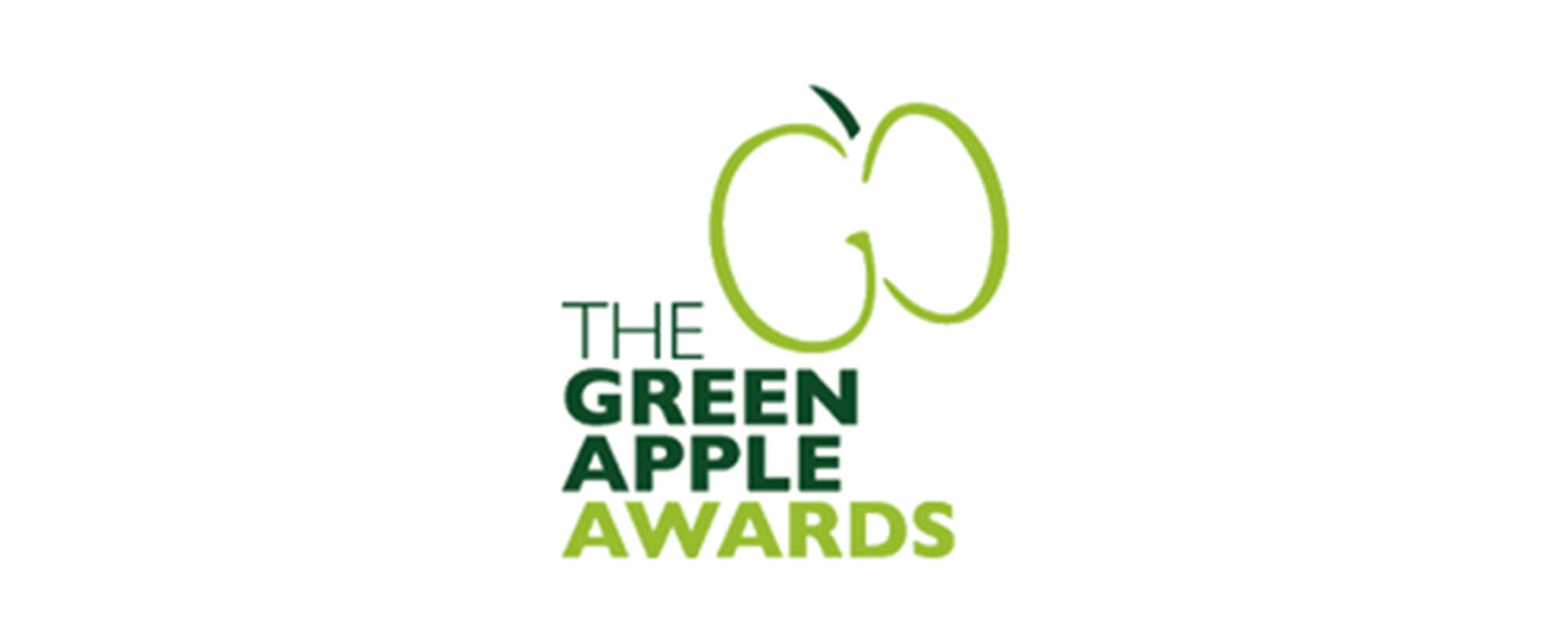 2018
Grand Arcade is awarded a Green Apple Award for Environmental Best Practice in the category of Retail and Wholesale Energy Reduction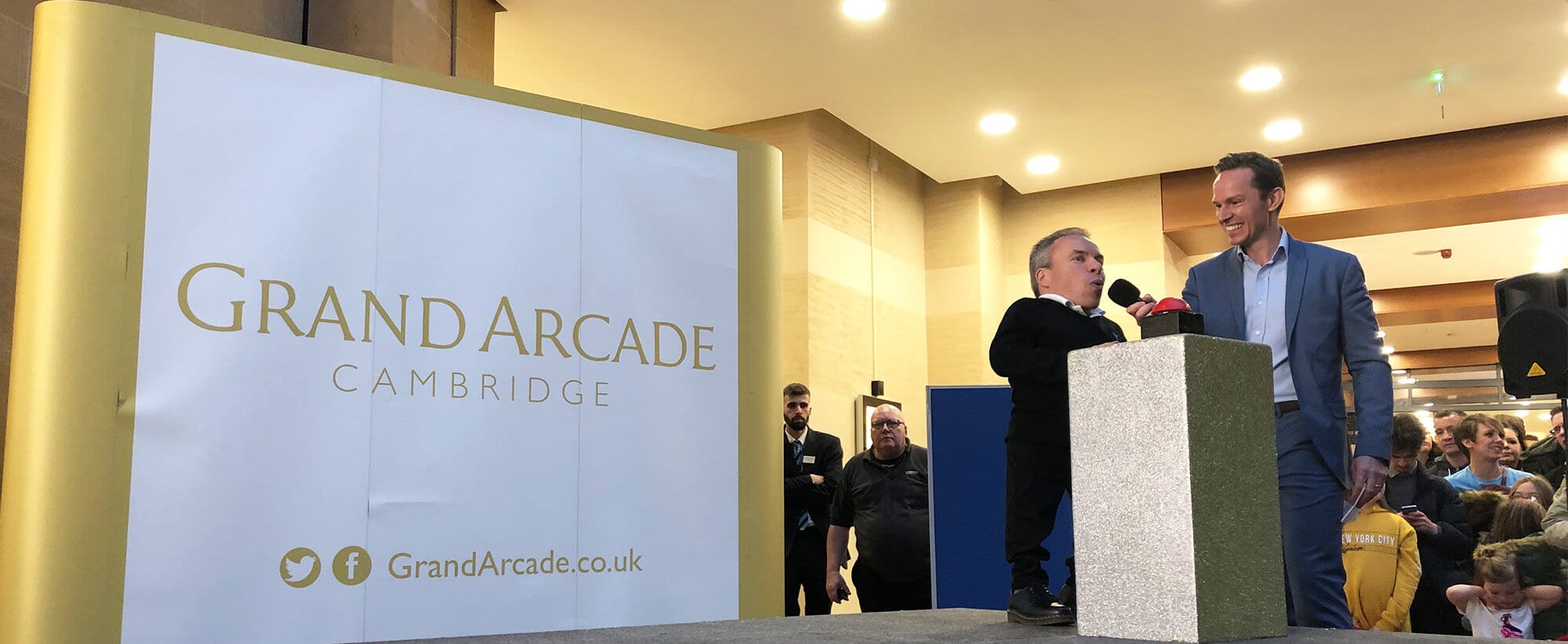 2019
The actor Warwick Davis, who appeared in the Harry Potter and Star Wars films, among others, is the guest of honour at the Grand Christmas Lights Switch-on event attracting more than 50,000 people to the countdown ceremony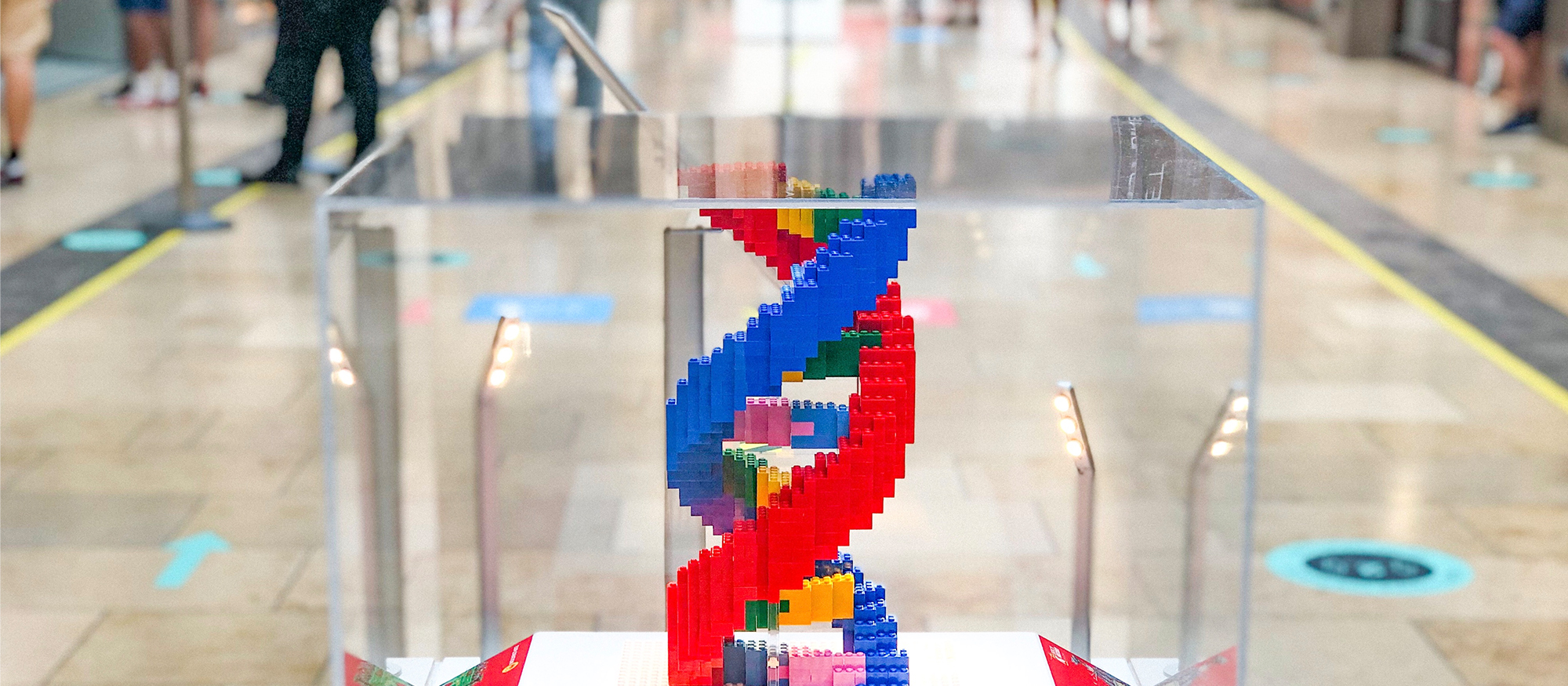 2020
Through a year of pandemic, Grand Arcade managed to host more than 11 events including the first-ever exhibition made of LEGO® bricks. From DNA and the Big Bang to Mozart, Martin Luther King and mobile phones, LEGO® artist Warren Elsmore and his team created a celebration of our shared stories, struggles, and triumphs, made from everyone's favourite Danish toy. More than 45 models were installed through the Grand Arcade walkways to make you smile, to make you think, and to inspire all of us to build a better world Richard Marsham from Cambridge Independent.