At Grand Arcade we set targets and implement initiatives to reduce the consumption of energy and water, and minimise the production of waste by increasing recycling rates. Our energy, water and waste performance is monitored at monthly meetings. We consider environmental and social factors when we select external suppliers and actively promote socio-economic, biodiversity and community opportunities. One of our main initiatives for 2021 is an LED project which will replace the lighting throughout the mall, and an educational event about how we can all contribute to a Circular Economy.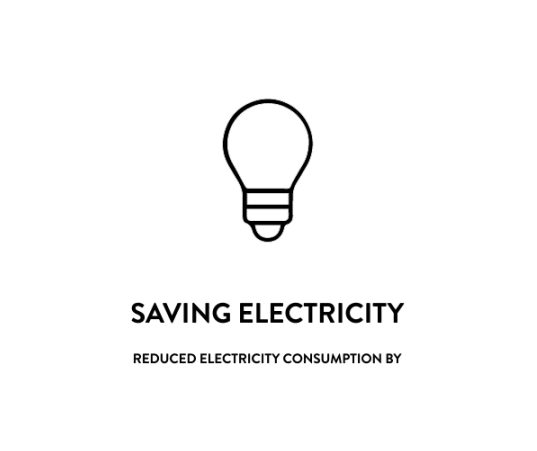 Saving Electricity
LED bulbs are much more energy efficient than any other bulbs, while emitting high level of brightness. That's the reason why we decided to replace all bulbs throughout the entire mall. By doing this, we anticipate we will save 12.5% of our total electricity consumption.
In 2020 we reduced our consumption of electricity by 12,957 kWh. The average household consumes 3,700kWh per year; an equivalent of 3.5 households annual consumption.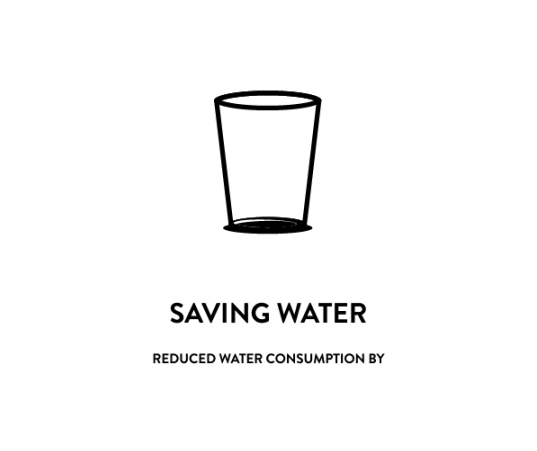 Saving Water
In 2020, we consumed 2,958m³ of water. This is a massive saving of some 2,292m³ or 43.66% against the 2019 consumption of 5,250m³, just short of the amount of water it takes to fill one Olympic sized Swimming pool (2,550m³).
We are encouraging our tenants to use less water through our tenant association meetings, and we are always looking for innovative systems to implement in the centre.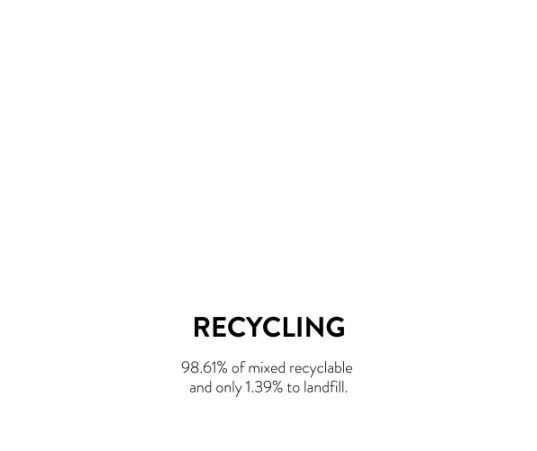 Recycling
In 2020, we sent only 1.39% of our total waste to landfill – which was ash coming from incinerated non-recyclable materials.
All our coffee houses only use recyclable cups, and you will find special coffee cups recycling bins on the mall.
Focus on our retailers' initiatives
Our retailers are also actively working towards their own sustainable goals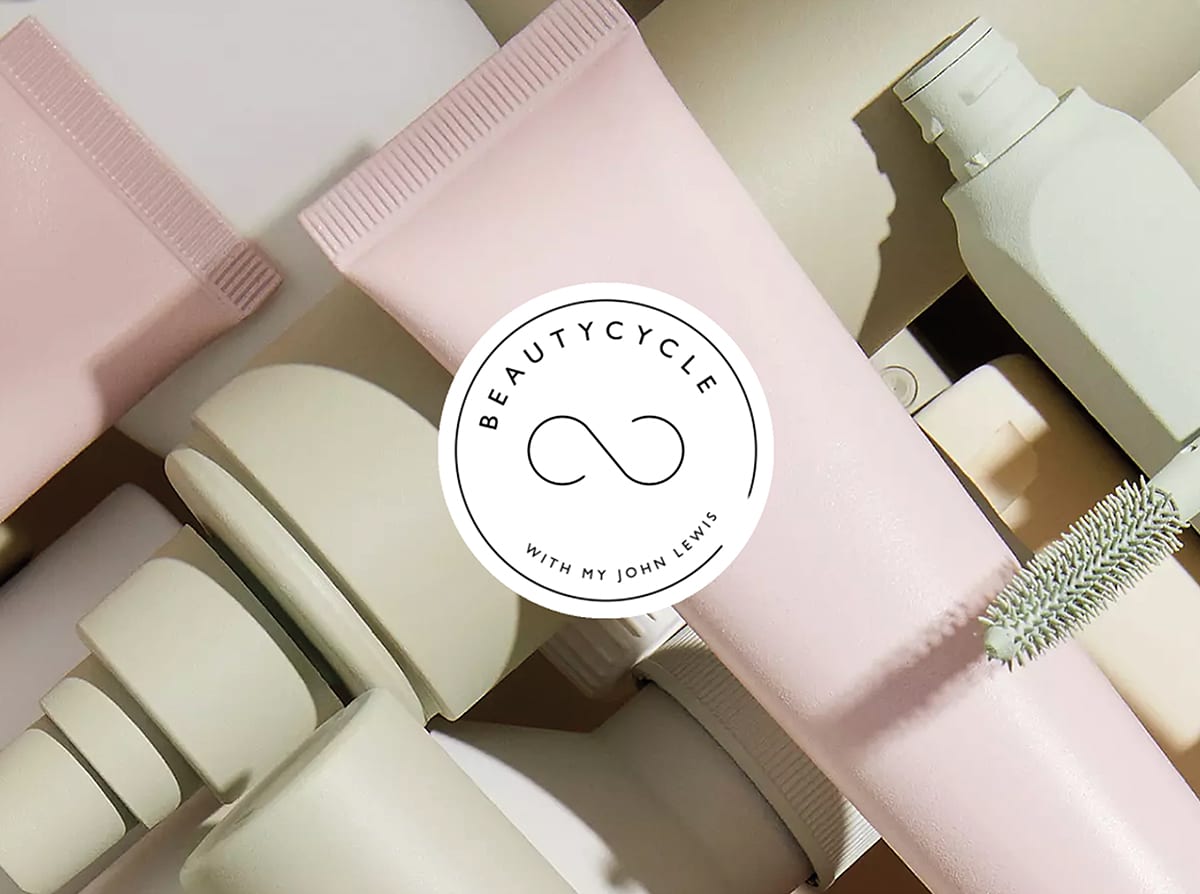 John Lewis 'Beauty Cycle' Recycling Scheme
Bring in five or more empty beauty products to John Lewis & Partners. Hand them over at any beauty counter when making your next beauty purchase. Show your my John Lewis card to enjoy £5 off.
T&Cs apply, please check in store.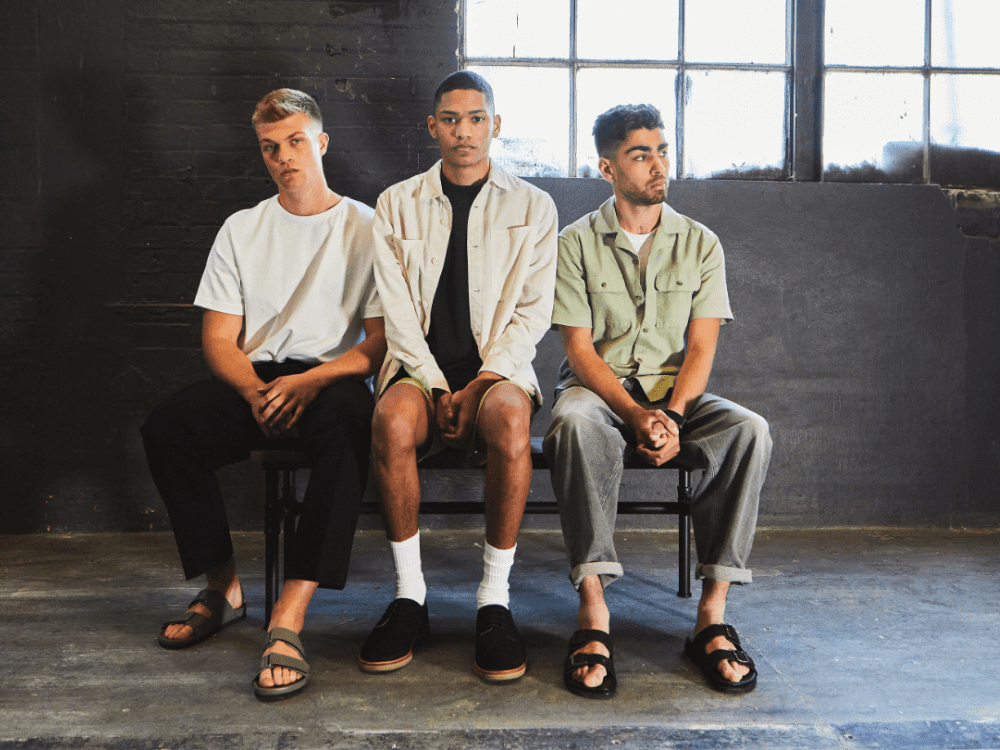 Schuh 'Sell Your Soles' Recycling Scheme
Bring down your old, worn shoes and they'll give you £5 off your brand-new pair.
T&Cs apply, please check in store.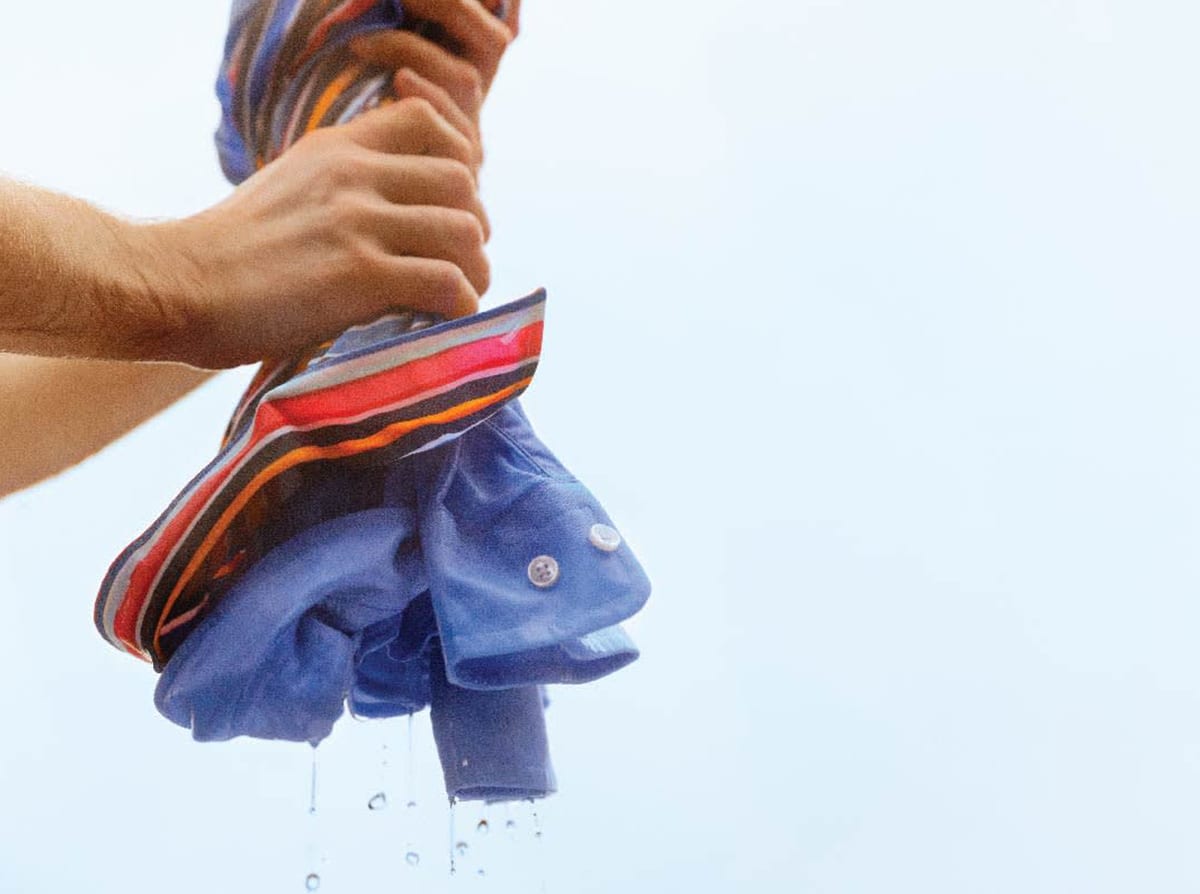 GANT Sustainable Commitment
89% of GANT material is made from natural fibres. To ensure that these natural resources can be used in the future, they have several strategic programs in place to mitigate scarce resources and take care of the resources that we already have on the planet.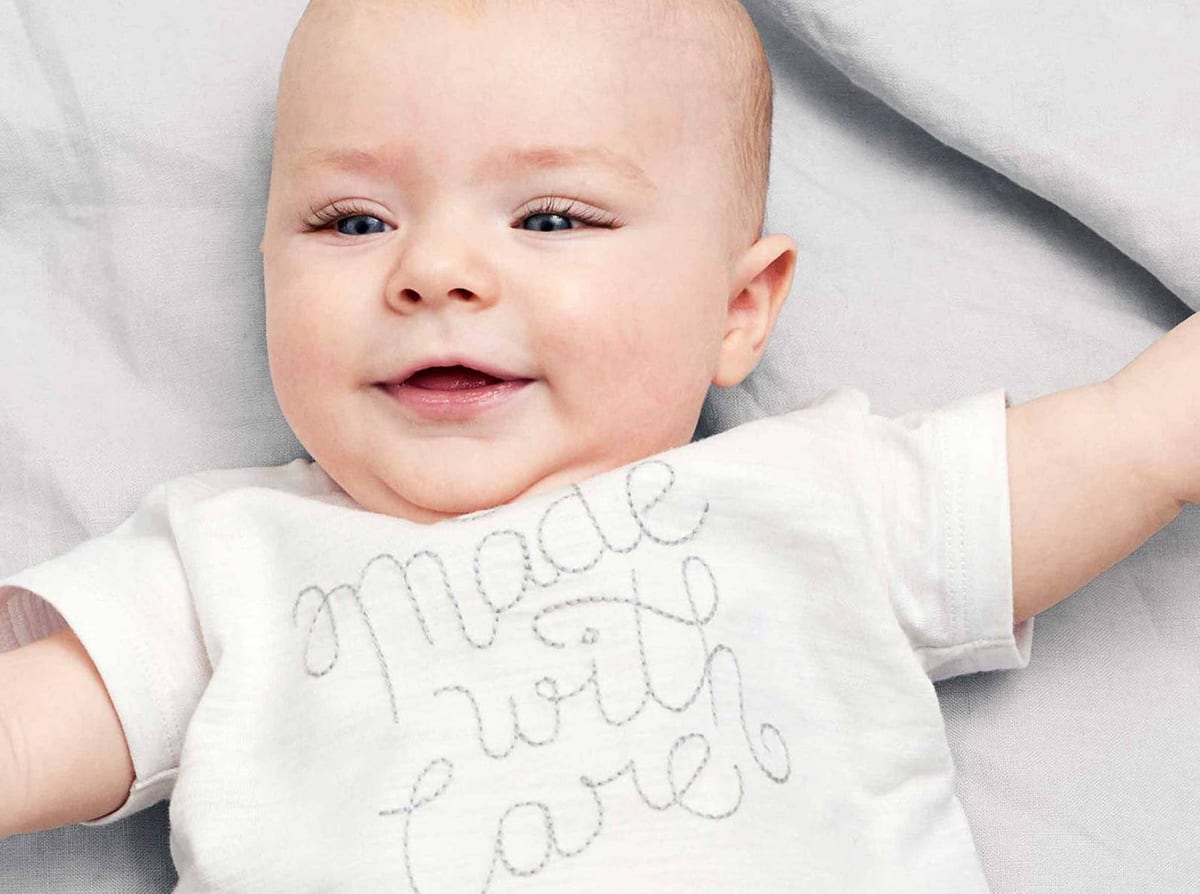 Polarn O. Pyret Sustainable Commitments
Long lasting clothes made of sustainable materials:
– 85% of their range is made of either GOTS, BCI or recycled materials
– 100% of their swim collection is made using recycled polyamide
– 100% of their Baby collection is made from Organic Cotton
– They use recycled polyester and mulesing free wool on their Outerwear range
– Their clothes are made to last at least 3 kids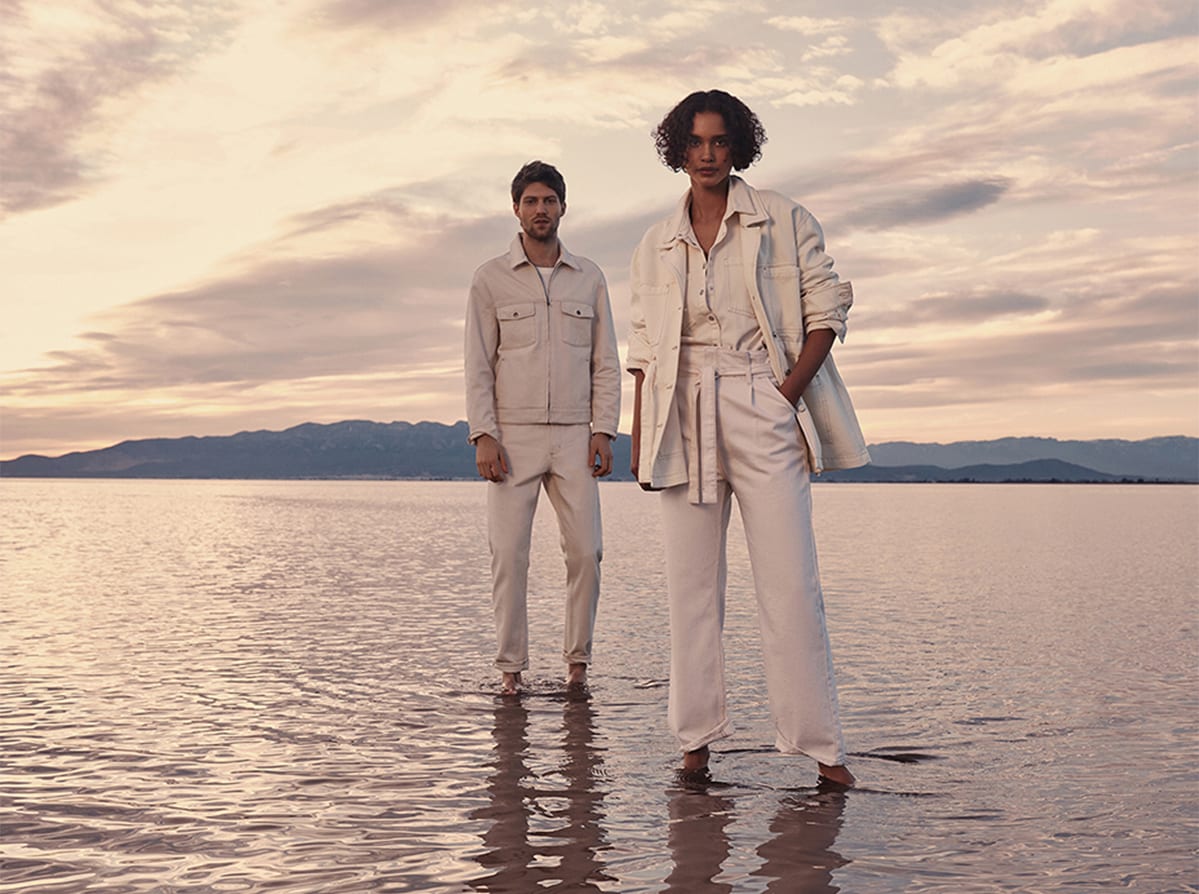 Mango Committed fashion range
Currently, 79% of Mango's garments have sustainable properties. The womenswear brand has committed to using 100% sustainable cotton and 50% recycled polyester in its collections by 2025. By 2030 100% of its cellulose fibres, including lyocell, viscose and modal, will be of controlled origin and traceable.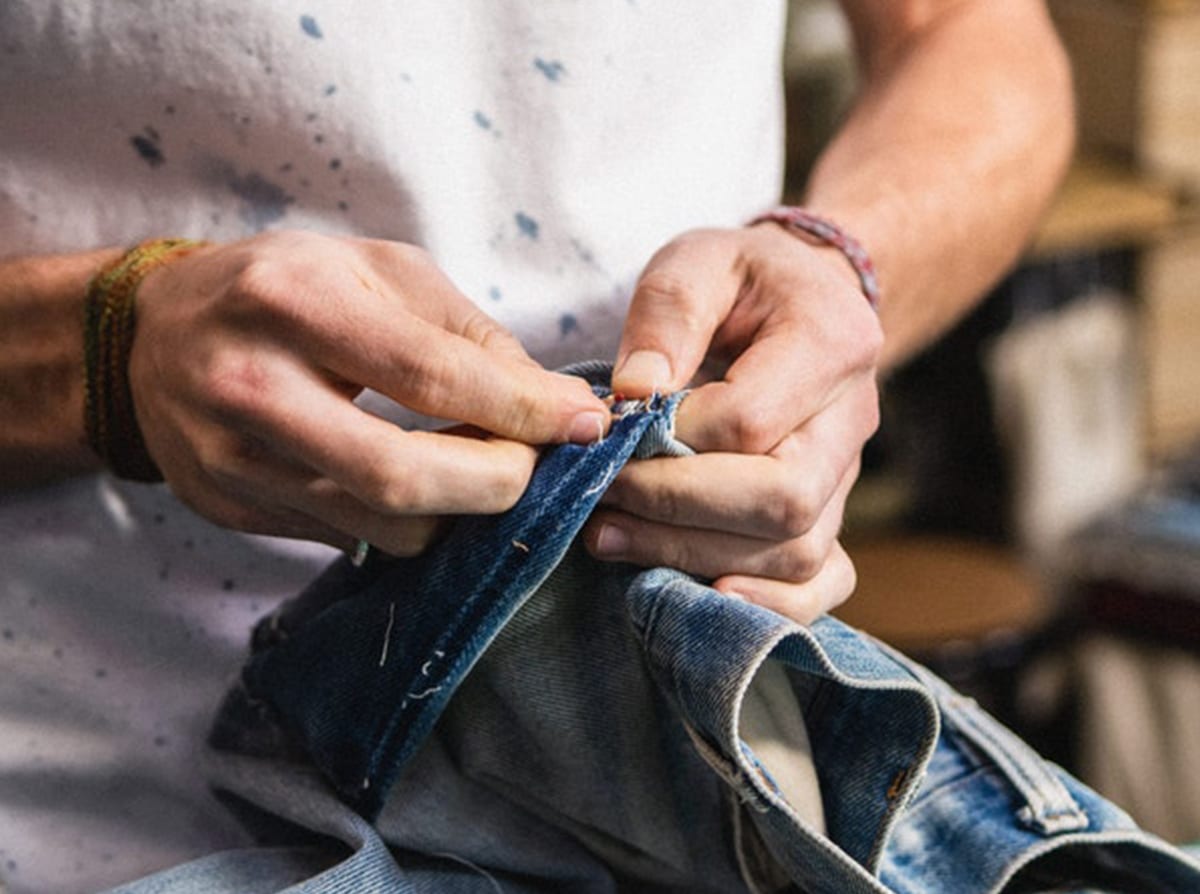 Levi's Sustainable Goals
Levi's is working towards industry-leading targets including: 100% sustainably sourced cotton by 2025. 100% renewable energy in owned & operated facilities by 2025. 40% reduction in greenhouse gas emissions in our supply chain. 50% reduction of water use in manufacturing in water-stressed areas by 2030. 80% of products made in Worker Well-being facilities by 2020. For more insights into how they're tracking their progress towards their goals, you can read their annual Sustainability update on their website
Annual sustainability update >
Levi's also offer repair services in their stores.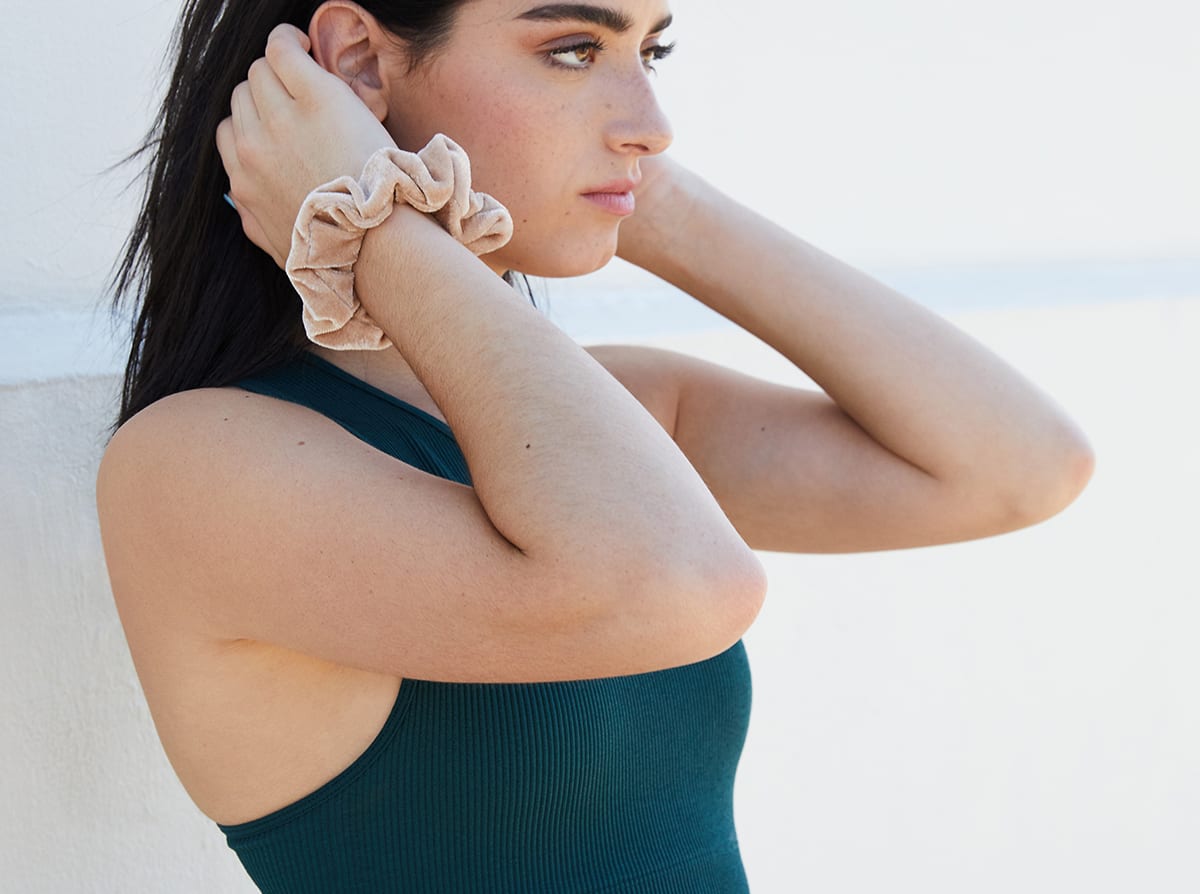 Hollister
Showing the Earth love is a forever thing at Hollister. They're using less water in denim production and by 2022 they'll have reduced the amount of water used to produce denim by at least 30%. Hollister shopping bags, mailers & poly bags are also all recyclable.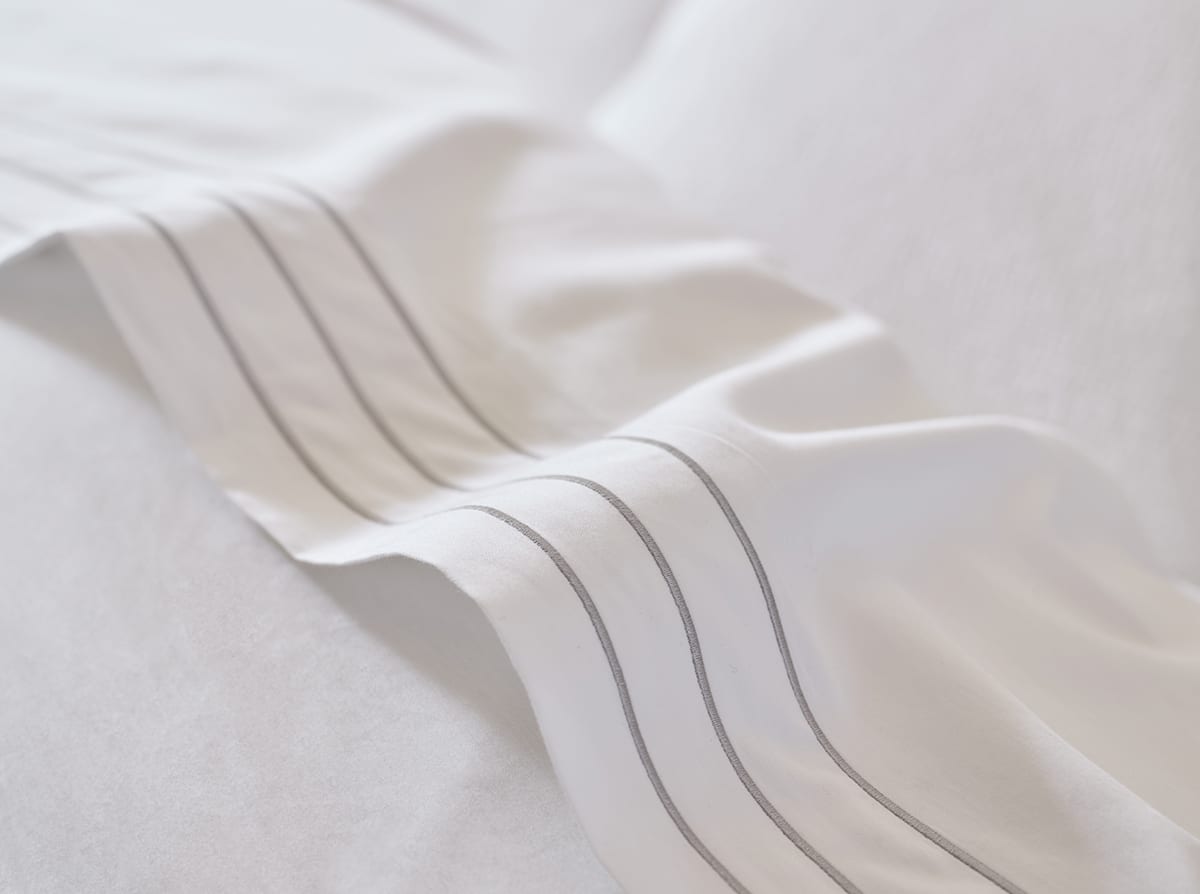 The White Company
Environmentally kind and beautiful to sleep beneath, their new sustainable fabrics boast the same exquisite quality they are known for. From botanically sourced Tencel to renewable hemp and cupro cotton, rest easy in the knowledge you have made a conscious choice.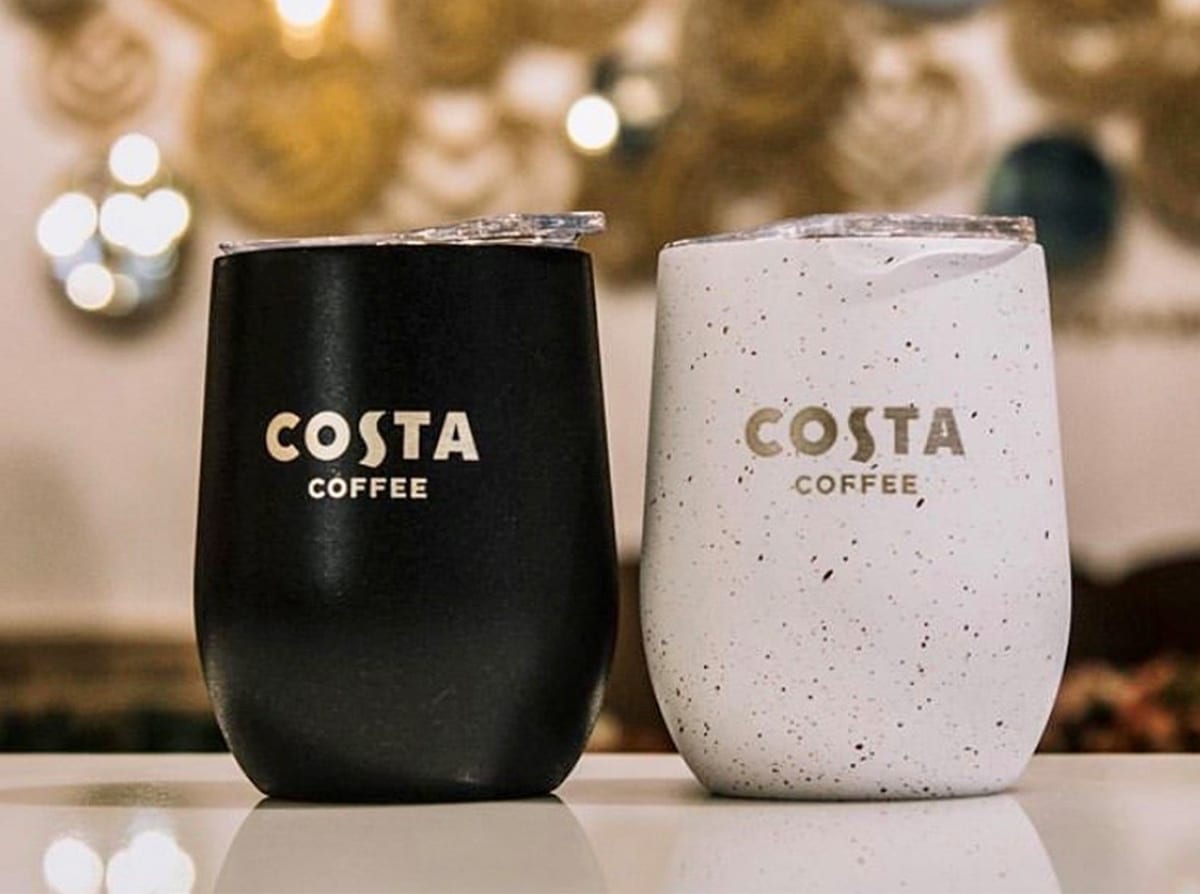 Costa
In early 2017, they opened their new state-of-the-art roastery in Basildon, Essex. As well as quadrupling Costa's roasting capacity and being one of the largest roasteries in Europe, it is also one of the world's most sustainable. They're proud to say that all their company-owned stores have been powered by 100% renewable energy since April 2017. In a growing number of their stores and their Roastery, they also have on-site energy generation such as solar panels. In July 2020 they were delighted to be one of the 20 UK retailers to join the British Retail Consortium's Climate Roadmap as a founding signatory. This roadmap includes a commitment to tackle climate change that will accelerate the UK's progress to becoming Net Zero, ahead of the Government's 2050 target.
Caffè Nero
Caffè Nero have a partnership with KeepCup – fully-recyclable reusable cups made in the UK – to ensure KeepCups are available in every single store. Caffè Nero also encourages the use of any reusable cups by offering 2 stamps per coffee on their loyalty card or via their app.
Additionally, responsible management of paper cups is very important to them and they continue to work with waste service providers, customers and others in the industry to ensure the proactive focus on the issue is maintained. They're passionate about the environment and are founders of the PCRRG (The Paper Cup Recovery and Recycling Group) set up in 2014.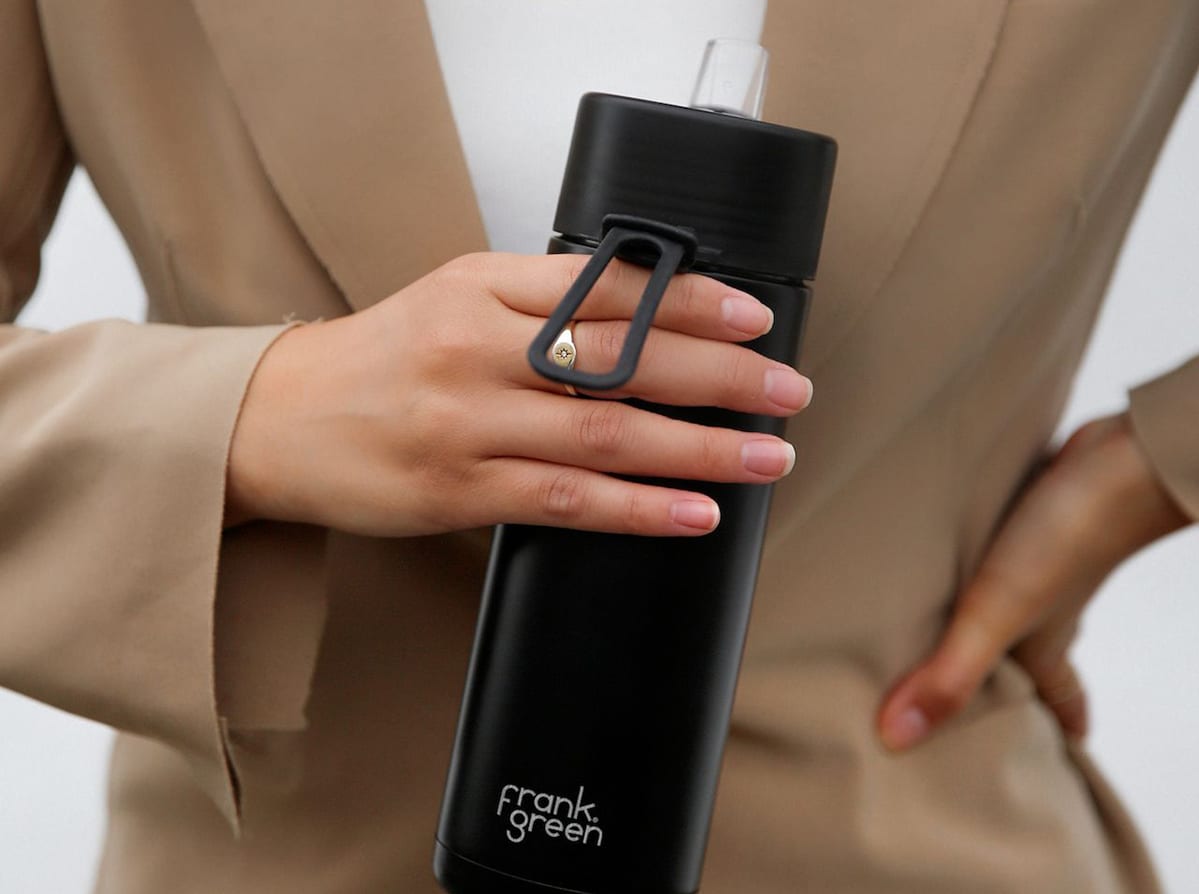 Carluccio's
For any customer bringing in a reusable cup, Carluccio's will reward them with a 50p discount on the purchase of any hot drink.
They will also offers its own branded reusable and recyclable Frank Green cups, which are vacuum-insulated and double walled.  In addition, they will have a compostable Nespresso-compatible pods in Carluccio's shops and online and the introduction of compostable paper cups (with recyclable lids) and corn starch cutlery for take-away meals.