When fine dining meets fine art
Two Michelin-starred restaurant Midsummer House is located along the grassy bank of the River Cam in our beautiful city of Cambridge. Famous for its innovative cuisine, chef patron, Daniel Clifford, has worked with Castle Fine Art to showcase a stunning display of our art in the restaurant. The gallery visited the restaurant to discover why art is the perfect accompaniment for stunning food.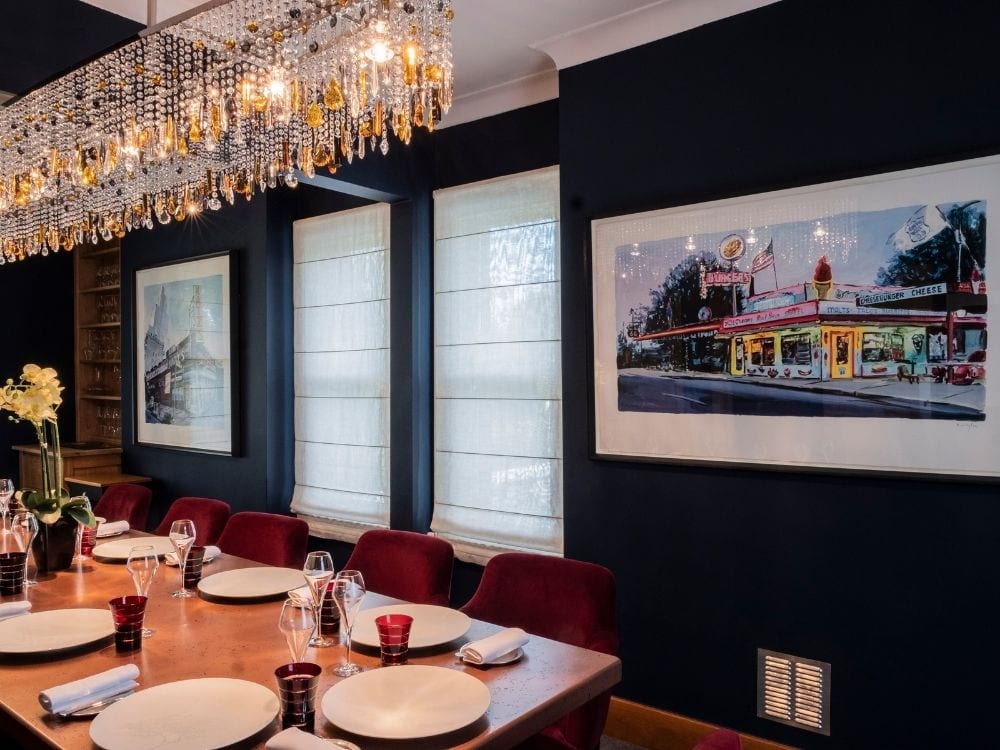 Daniel told them: "What we create here at Midsummer House is art, so having the right art on the walls is just as important. Fine dining should be a multi-sensory experience. Everything our guests see, touch, feel, drink and eat from the moment that they arrive, to the moment they leave, adds to their overall experience.
"The process of curating the spaces with the Castle Fine Art team was amazing; it was just so easy. They really understand what we are looking for at the restaurant, but they're also not afraid to suggest alternative, thought-provoking pieces."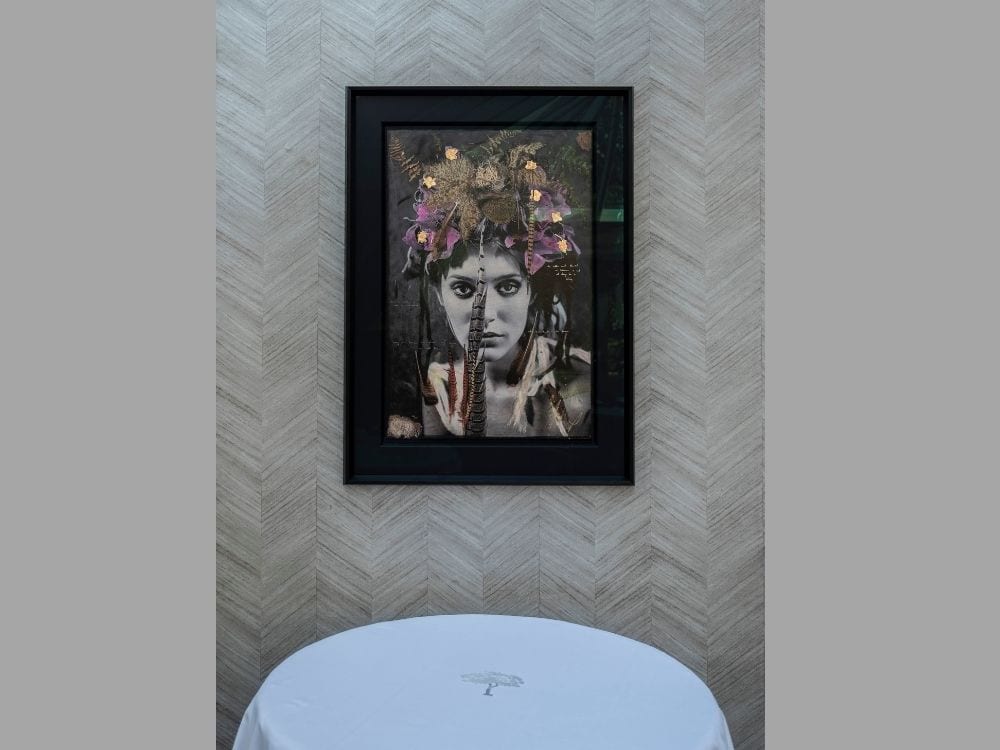 "I particularly like Raphael Mazzucco's work, which I first saw on Castle Fine Art's Instagram. The colours drew my eye immediately. It really stands out and is one of those pieces that you look at and can't take your eyes off. It's become a real talking piece for all of our staff and guests."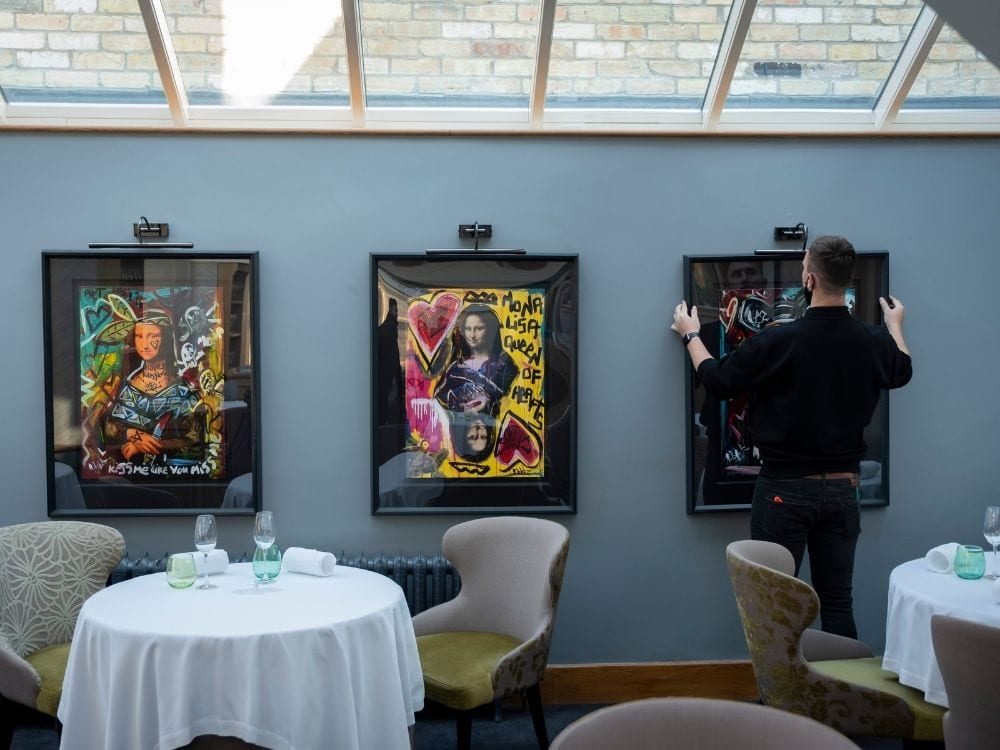 "A little fact is that the viewing room at Castle Fine Art inspired the colour for the walls in the private dining room at Midsummer House! We're so pleased with the finished look, it's a stunning space."