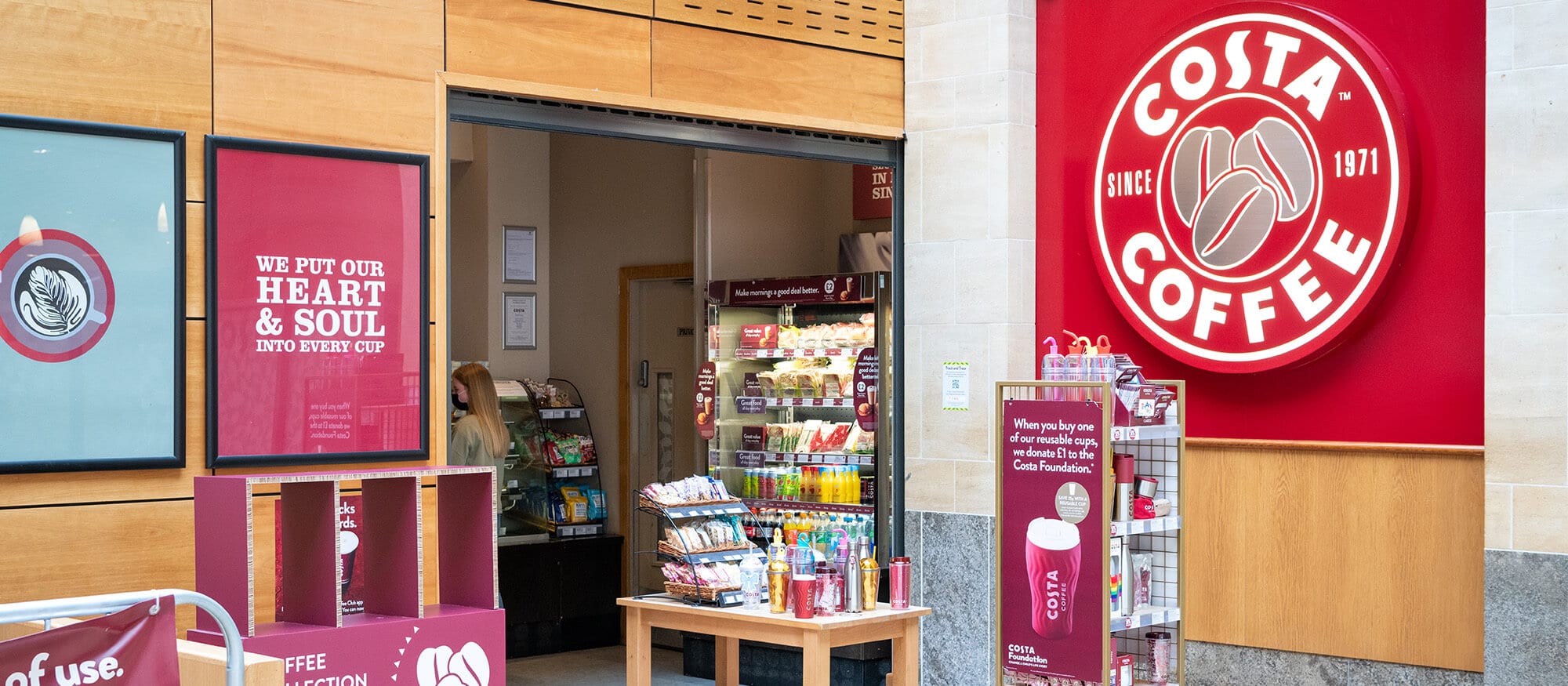 Costa Coffee
Open today 09:00 - 18:00
With 50 years' experience of crafting the finest quality coffee. From revolutionary methods and commitment to quality to unforgettable successes that have made Costa Coffee the Nation's Favourite coffee shop, their story is as unique as their coffee.
Address
K5, St Andrew's Street, Cambridge CB2 3BJ
01223 305347
www.costa.co.uk
Services & facilities
Sit-In Area
Takeaway
Accessibility
Hearing Loop
Opening hours
Monday
09:00 - 18:00
Tuesday
09:00 - 18:00
Wednesday
09:00 - 18:00
Thursday
09:00 - 18:00
Friday
09:00 - 18:00
Saturday
09:00 - 18:00
Sunday
11:00 - 17:00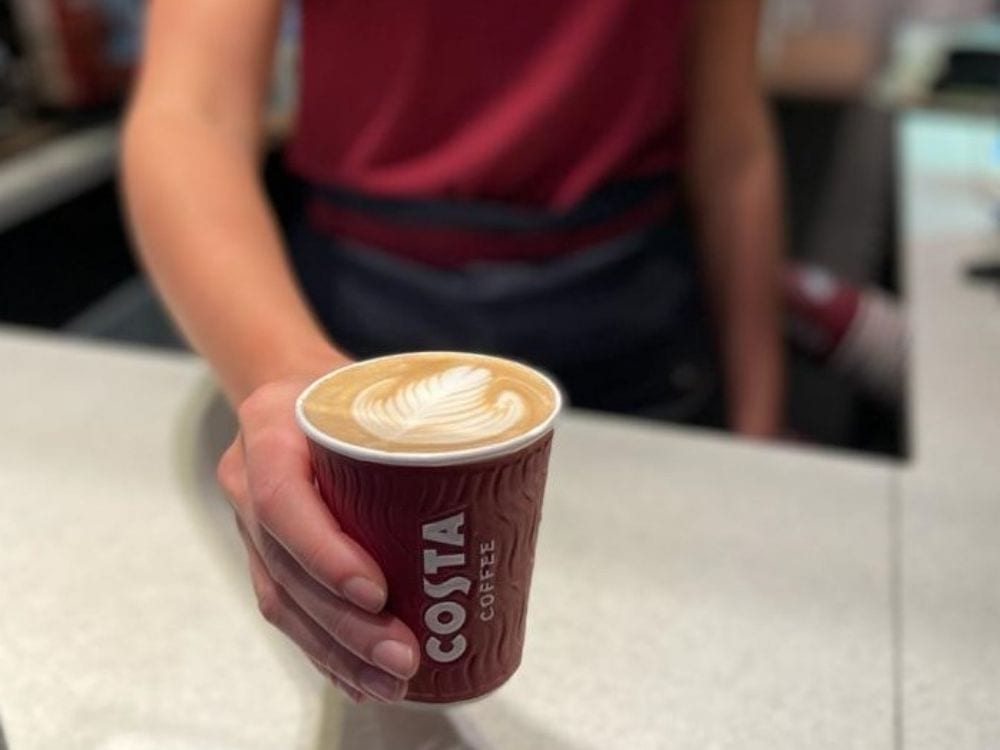 Coffee break
They have always believed you need passion to create perfection. Their iconic Signature Blend is the perfect combination and balance of delicate Arabica and strong Robusta beans, precisely slow roasted for a minimum of 18 minutes to ensure the beans keep their hearty flavour, rich aroma, and smooth taste. Team with a delicious snack – their menu's full of the good stuff. Whatever your diet or preferences, there's enough choice for everyone.